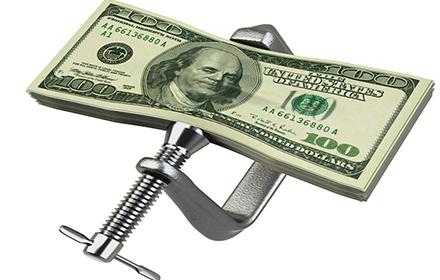 After decades of hard work — and probably thousands of hours of commuting in your car, on a bus or in a train — you've finally reached retirement. Congratulations!
However, while you may never (ever) want to return to working 40+ hours a week and enduring one soul-crushing meeting after another, you may find it desirable or necessary to earn some extra money. If so, then here are seven practical and proven ways to boost your bank account, without cramping your flexible retirement lifestyle:
1. Participate in market research studies.
Corporations and marketing agencies are always looking for consumers to share their opinions on existing or new products. You can participate over the phone, through the web, or in-person as part of a focus group.
2. Rent a room in your home.
If you own a home and have some extra space, then why not rent it out to a student or professional? Check out sites like Airbnb for more information.
3. Be a caregiver.
If you're relatively healthy and active, then you might be the ideal caregiver for another retiree in your neighborhood who has a disability or illness. Your companionship, compassion and empathy could be extremely beneficial — for you, too.
4. Become a virtual worker.
A growing number of businesses are hiring remote workers — including retirees who have a lifetime of experience and knowledge to share — for customer support and administrative roles. You'll get to work from home, you can work part-time hours, and you won't have to deal with the hassle of a commute to and from work each day.
5. Pet sit.
Do you love animals? If so, then you might the perfect pet sitter. Your job will be to keep an eye on Fido and Cleo while their owners are away at work or on vacation.
6. Become an interpreter.
Do you speak more than one language? Then becoming an interpreter might be an ideal way to make money in retirement. You can provide your services remotely or in-person, and the compensation can be quite attractive — especially if you live in an area where there is a strong demand for interpreters with your particular language skills. Plus, you'll be helping people communicate and understand each other, which is always rewarding.
7. Participate in clinical trials.
Many universities and healthcare/pharmaceutical companies run clinical trials that will pay you for doing ordinary things — like sleeping and eating — and sharing your responses (think of it like market research but with a medical twist). And if you have a particular ailment or health condition, you may qualify for a clinical trial of a drug or treatment that could provide you — and other similar sufferers — with relief.