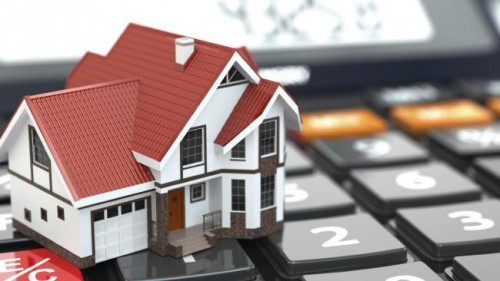 There is often the misconception that home remodels and renovations are expensive, and many never start a remodel due to the fear that they simply cannot afford to do so. However, with the right strategy going in, you can conduct your home remodel and stay within your set budget.
By implementing these seven ways to save money on home remodel and renovations, home remodels do not have to break the budget completely. Instead of depriving yourself of the home remodel you desperately want, find ways to make it work financially, regardless of the budget you have for the project.
Create a Budget
First and foremost, establish your home remodel budget before you buy the first product, hire the first expert or even make the first change to your home. A good, cost-efficient home remodel requires financial discipline, which means it is crucial to have a financial blueprint to stick to religiously throughout the entirety of the project.
The best way to create your home remodel budget is to make a list of all of the improvements you want to make, determine the maximum amount you are willing to spend for the project and device a cost-efficient plan to tackle each item on the list. Go through each item one at a time – starting with the most important and working down to the least. As you do so, determine the most cost efficient way to complete the renovation.
Reuse Materials
In order to create a budget that allows you to do all that you want to do in a cost-effective manner, you must get creative on how to use the resources available to you.
Many of the items you might plan to replace may not need to be replaced. Instead, consider what items can still be used. If a cabinet door, a piece of furniture or a floor is not damaged and is still fairly new, there is no reason to replace it, even if it does not look exactly the way you want it to.
Instead of replacing undesirable items that are not damaged, make them desirable once again. Try throwing a fresh coat of paint on cabinet doors, repolishing the wood floors and refurbishing furniture instead of replacing these very costly items. You may be surprised by just how big of an impact a fresh coat of paint and some polishing can do to items around the house.
Find Sales
During a home remodel and renovation, there are likely to be items that simply have to be replaced due to damage or old age. In these instances, try and shop smart, seeking out the best deals possible.
The key to finding great sales is to search far and wide and be patient. Be sure to spend time considering various stores both online and in stores. For instance, windows may at times be expensive to replace, but finding a good replacement windows cost, you can save yourself a lot of money during your remodel.
Sales do not always present themself right away, so be sure to stay patient and put in the time necessary to find that next great deal that is going to help you take your home to the next level.
Utilize Money Saving Hacks
There are numerous money saving hacks to use when attempting to save money during a home remodel. For instance, by repairing dents in the wood with a hot iron, you can salvage wood furniture and flooring that you otherwise thought was not able to be repaired.
Additionally, cleaning the walls – which all too many forget to do – can keep you from stripping everything down and repainting constantly.
Also, saving money during a remodel does not simply mean saving money up front. During a home remodel, look for ways to lower your monthly utility payments long term, such as caulking and weatherstripping doors and windows or opening up the windows in the spring to reduce the amount of moisture exposure to floors and furniture.
Was this article helpful and informative? Leave a comment with your best money saving renovation tips in the section below.