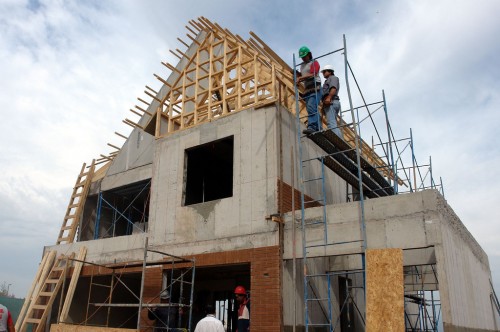 Buying a new investment property can be an invigorating move, especially if you wind up with something that's even more profitable than any property you've had before. However, it can also be very costly, which is why budgeting is very important. All the miscellaneous costs and taxes can add up, so anything you can do to reduce the initial investment should definitely be done as soon as possible. Of course, you don't want to cut corners and sacrifice the quality of your upcoming property just to save money, so careful selection is still the most important factor even with the bargaining and money-saving skills. Here's a guide to being frugal when upgrading to a new investment property or adding another to your collection:
1. Do a 1031 Exchange
If you're planning on selling your current investment property and buying a new one, the wisest move would be to take advantage of the 1031 tax deferment program that allows you to not pay capital gains tax on the sale of your old property. Of course, that means you get to keep that money to put towards the purchase of your new property instead. Of course, there are rules that need to be followed – namely that you'll have to find a property of the same value with the same amount loaned on the mortgage – but once you qualify it's a rather simple process with the help of a professional. You'll need to research the 1031 exchange process further to make it happen, but just learning about it is a good first step.
2. Opt for a Fixer Upper
Instead of looking for something that already looks perfect, you could save a lot on the purchase price by choosing something that needs work done but has lots of potential. In fact, these properties often offer the highest profit potential if you're able to get the labor and improvements done at a reasonable price. Plus, you could utilize a special type of 1031 exchange called a construction/improvement exchange. In this type of tax-deferred exchange you would sell your old investment property and then you'd have a certain amount of time to choose another that is worth less, but then the leftover money would need to be invested in construction/improvement of the new property.
3. Look in Developing Locations
Developing neighborhoods that haven't yet become bustling subdivisions often have more affordable home and plots of land. If you're willing to wait for the rest of the neighborhood to be developed you could gain a hefty profit after the houses in the area begin to go up in value. Plus, you'll be getting a property with all the same amenities and luxuries as a suburban estate, yet often with more space, seclusion, and privacy. Some of these homes are recent additions to developing subdivisions, so it's good to know the pros and cons of buying a newly built home.
4. Examine Financing Options
Look for ways to save money on the down payment by examining your financing options with your bank and taking multiple quotes and opinions. You might want to consider re-mortgaging your existing mortgage or looking for properties that offer good terms with owner financing. Overall, you should be trying to protect your credit and financial stability while also keeping yourself from spending too much cash on the investment. A solid rule of thumb is: credit is a good thing as long as the terms are fair. Don't take the advice of the first bank agent or lender you speak to either. Take your time to research the options thoroughly and you won't regret following your own sound advice.
5. Know the Price Needed to Make a Profit
If your intention is to make a good move financially and to eventually be able to sell the property for a profit if you'd like, then it's very important to know where your max price should be set. However, that doesn't mean you should be willing to pay your max price for any property. It goes without saying that you should be comparing property values in the area, but also consider future projections and the appeal of the home. How long has it been on the market? Are there other buyers trying to buy it? Sometimes spending more for the property initially to get into a good deal will save you more money in the long run because you'll be investing in something that is more likely to generate return.
6. Choose the Right Agent
The real estate agent you use will also be a determining factor in how much it will cost to close the sale of your old home. Of course, most agents take a commission, so taking one with a lower commission rate is preferable when your highest priority is being frugal. Instead of opting for the first or second agent you talk to, conduct a full comparison of the services available to you to get the lowest possible commission charge.
7. Choose the Right Property
Finally, all of the above will mean nothing if you wind up choosing the wrong property. Saving money is fine, but trying to save time and rush the property selection process could be a huge mistake. Consider all the factors you normally would but still try to find something that is a good deal for the price. The best price will usually mean sacrificing a bit in the quality department, but if you take care of the property and wait until the value increases it could provide a hefty reward in the long-term.
Property Selection Remains the Most Important Step
It doesn't matter how many ways you know how to save money during a real estate purchase, ultimately the quality and location of the property itself and the sales price will be the factors that determine whether you can make the endeavor profitable. Thus, it's best to spend most of your time scouring for the perfect property and then worry about the technicalities when the closing of the sale is approaching. It's also wise to seek the assistance of a professional if you're not sure in your ability to handle the tax deferment program independently.