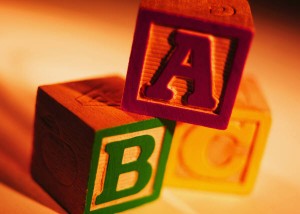 Source: Medic999
About the Author: Joel is a CERTIFIED FINANCIAL PLANNER™ that has founded and managed 5 startup companies. Some of the projects he is working on now within one of his web publishing startup companies include websites for comparing credit card offers, searching for car insurance, and comparing health insurance providers.
If you have ever run a young and creative start-up company or have ever even spoken with anyone who has run a young and creative company then much of the culture was likely dominated by two words: getting funded. Raising money from outside investors is one of the primary focuses (if not THE primary focus) of almost every start-up company, especially technology companies, but should searching for outside investors really be something that is a priority for most early stage companies?
I say no. N-O. "NO" in all capital letters.
With the increasingly low cost options for bringing products and services to market via the Internet, the dampening effect on creativity that outside investors can often bring into a young company, and the added pressure that outside investors will bring I believe that often chasing after outside investment can not only do real damage to a young company by wasting time that is better spent on doing other things but do even worse damage if that goal of outside investment is actually realized! Let's take a look at some of the reasons why I believe that in most cases small start-up companies should just quit trying to raise capital all together and instead focus all of their time and effort on building their business.
#1 Building an Internet Business CAN BE Cheap
If you are attempting to start a company that sells auto parts or weaves sweaters by the crateful or any other type of business that needs a large warehouse or has some other type of very capital intensive need then you can disregard what I am about to say because your company is the exception to this point about starting a business for cheap (although maybe you should start out by outsourcing…?). For the other 99.98% of startup companies I believe that if you took a good hard look at what your business model is that you can likely bootstrap yourself to launching a very meaningful test of your business model on the Internet for much less than you might think.
Why give up a large chunk of your company just for extra cash to spend on 6 web developers, 3 sales people, and a CFO when you could keep 100% ownership of your company by testing your business model out with 2 web developers, 1 sales person, and a paid by the hour CPA? Sure, you (the founder) may end up filling multiple roles at first before you can generate enough money to expand and hire more people but isn't that better all around? With full control of your company you can test out what works and what doesn't as you cheaply bring your beta idea to the market instead of having outside investors constantly breathing down your neck who you may or may not agree with when it comes to running the company.
Things like Amazon Web Services, Elance, and Odesk all make it very easy, very cheap, and very scaleable to bring your business idea to the mass market. Sure, you may end up not being able to afford to crank out every single feature that you would like to when you first release your beta version of your website but just focus on getting your product/service out there and in front of potential customers and then test, test, test (when I built my credit card offers website it was never a "build it and be done with it" line of thinking but rather an iterative development process that has me even now constantly refining features and adding totally new features like a comprehensive credit card FAQ section of the site – much like BudgetPulse is constantly adding cool new features to their core product like their recently released new savings goals functions).
#2 Outside Investors can be a Creativity Killer
When you take on outside investors into your company, yes, you are certainly getting an influx of cash but you may or may not be getting an influx of experience as well. Like it or lump it, your company that you have obsessed about, dreamed about, and poured blood, sweet, and tears into – "your baby" now has more than just you controlling it.
If you take on outside investors that are seasoned industry veterans then you may just find that they have some great ideas for growing your company. What you may also find is that those outside investors are most interested in one thing and one thing alone: getting a great return on their investment – sooner rather than later.
You may think that "your baby" is better off being launched after a full quality review while your outside investors that are hungry for a quick buyout demand quick results. It's one thing to concentrate on bringing your product/service quickly to market but its quite another to be rushed by hurried investors who may or may not understand the creative underpinnings of your company and what your goals for the company's future really are.
#3 Outside Investors = Pressure
Outside investors can not only stifle creativity by pushing for a quick return on their investment but outside investors can just add an extra layer of pressure all around. It not only takes quite a bit of time in most instances to find an outside investor but it can also take a good bit of time to manage your outside investors. Time that should be spent on building your company is instead spent answering phone calls, sending emails, and meeting face to face with your outside investors to discuss new hires, sales reports, progress reports, revised budget estimates, etc. There can be enough pressure inherent with starting your own company and making it successful without adding the extra dimension of pressure that comes from accepting money from people who very much want to see that money quickly turn a profit.
Is ALL Outside Investment Bad?
Every company is different and I certainly am not trying to make the point that it is always a bad thing to do to raise capital. However, before you get sucked into the "I must seek outside investors before I start my company" mindset that is prevalent among many startups I would challenge you to take heed to the 3 points mentioned above and see if you might be able to launch your startup while still owning most of or even all of your company.