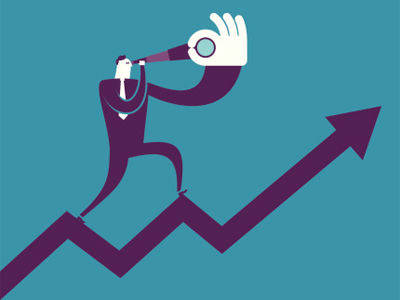 Owning and running an established business with a pre-existing system and business model seems like a perfect way to become your own boss. Franchises traditionally have very low failure rates (perhaps as little as 5%) but as with any new business there's a lot of hard work, and the decision to invest should not be taken lightly. Here are eight dos and don'ts to consider:
Do… find opportunities
There are a huge choice of franchise opportunities in every sphere of business, from the automotive industry to computing, and from pets to sports and fitness to vaping in the form of a Phoenix e-cig franchise. If you have a specific sector in which you believe you could excel, then the wiser choice will be to investigate that specific sector first. Sites such as which franchise.com only feature members of the British Franchise Association, which has advice for potential franchisees here.
Don't… rest up in researching your franchise choice
The lure of becoming a business owner when a portion of the donkey work of setting up has been done already is a big pull. That said, will you really enjoy the nuts and bolts of the trade once the novelty has worn off? Do you really want to run a restaurant or shop, or is it actually just the idea of calling yourself 'boss' that's the pull? If it is, you may be doing it for the wrong reasons.
Do… be honest in assessing your own abilities and money
The most obvious question when considering taking on a franchise is: can I afford it? If you need to borrow money, a bank will look for evidence that you've done your homework into projected profits, and how you'll balance the books with overheads, wages, business rates and other outgoings. They'll also want to know your experience, and how you propose to find training to look after the business.
Don't… ignore the current marketplace
Imagine that you're successful in purchasing, and then think ahead. Who are your main competitors and where are they based? What are the current trends in the industry? Can you find a mentor, or approach a non-competitor franchise for advice on the first few months? Is the franchise seasonal, and if so what will you do in the 'off' period?
Do… work out how you'll get new customers
If your franchise isn't a new one and is being sold on, what will you do differently to the last guy – if anything? If it's possible to find existing customers of the franchise on social media, or review sites such as Trustpilot, then you may glean information on how to boost services at your potential franchise. Take a look at its website and look for room for improvement.
Don't… rush in
A brand new franchise opportunity might seem exciting and exhilarating, but it can also be an unknown quantity in a new market. Some investors would rather see someone else take the plunge and see how they get on, before moving in if the action proves too hot.
Do…. check the legal agreement
Of particular note is the strength of the franchisor and the level of support it provides for network members. Check the royalty fees that you'll pay to the franchise, and the terms on which you can leave should you decide that you've made a mistake.
Don't… forget the future
Thinking about how you'll exit before you've even entered might seem counter-intuitive, but planning an escape route early is a good plan. After all, the whole point of buying a franchise for some is to secure a future and then safely walk away into travelling or retirement or other work.
Before you buy, look into the costs of transfer fees should you later be in a position to sell, and whether the franchise is granted for a set period of time.