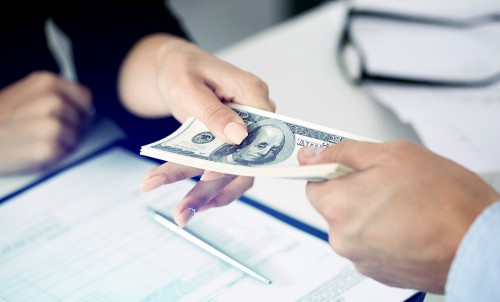 While there are many common reasons for getting a personal loan like starting a business or buying a large ticket item, there are several you may not have thought of in the past. Here are eight things you didn't know you could pay for with a personal loan.
1.Dental Work
While some people have dental insurance to cover most dental costs, some people don't. Even then, some dental procedures considered cosmetic or elective are not covered by typical dental insurance, or the insurance may cover only a portion of them.
In these cases, a personal loan can help you get the dental care you need in a timely manner, thus preserving your oral health.
2.Medical Procedures
Medical procedures can also be expensive, and even if you have insurance, it only goes so far. Your plan probably does not cover elective procedures such as cosmetic surgery or other procedures that are considered unnecessary.
Also, your insurance may not cover other expenses related to medical procedures such as travel, hotel stays, and car rentals in those cases when you need to see a specialist in another city. If you do not have other insurance that will cover these expenses, a personal loan can make the trip you need to take possible.
Remember to use caution. Get the amount of the loan that you need, but be sure you can afford to repay it, and that you do not borrow more than you can pay back.
3.Car Repairs
When your car breaks down, especially when it is a major repair, you need to get it back on the road again as soon as possible. In the meantime, you may need to get a rental car or take some other form of transportation.
A personal loan can help you get those repairs done and get through the time when you will be without your car. Be sure to get a loan that is enough to cover the repairs and then some. You don't want to end up not being able to complete the repairs because you run out of money.
4.Home Repairs
The same way that personal loans can be used for car repairs, they can be used for home repairs s well. If you don't have enough equity in your home to borrow against, and you need a new roof, plumbing repairs or wiring replaced, a personal loan may be the best solution for you.
5.Home Remodeling
Just as home repairs can be financed, so can a home improvement project. This can be a good investment, because it increases the value of your home. So as your debt is paid off, the improvement turns into an asset rather than a liability.
Again, be sure that you get all the money you need to complete the remodel with a cushion. You don't want to get partway through the project and be unable to finish due to finances. If then project stays within budget, you can always apply the left-over funds to the balance of the loan so that you can pay it off early.
6.Landscape Projects
Much like indoor home improvements, updating your landscaping can increase the value and comfort of your home. Adding trees, bushes, and flowers increase the curb appeal if you are going to sell, or the comfort of your home if you are going to stay.
Trees can provide much needed shade in the summertime, and shelter from the wind in the winter, not to mention adding privacy to your property. This can be expensive, and often a personal loan is the solution to completing this type of project sooner rather than later.
7.A New Roof
One of the most important parts of your home is the roof. It is the first line of defense against many types of weather. It keeps both rain and beating sun out of your home, and heat and cooling inside.
Many people choose to use a home equity loan or line of credit for financing a roof repair with bad credit, but you can use a personal loan instead. This can be particularly important if you are looking to sell you home and purchase another one, because it keeps the payoff on your home low, allowing for flexibility when it comes to price negotiations.
8.Pet Medical Expenses
One thing few people think of when it comes to personal loans is that you can use one to cover pet medical expenses. While pet insurance is becoming more popular, not everyone has it, nor is it affordable for most pet owners. However, if your best friend needs surgery, it is hard to say no simply because you can't afford it.
This is where a personal loan can come in. You can use this money to help pay for your pet's medical needs, and then pay it back later, avoiding costly and potentially deadly delays in treatment.
What else can you pay for with a personal loan? Leave us a comment with your thoughts in the section below.