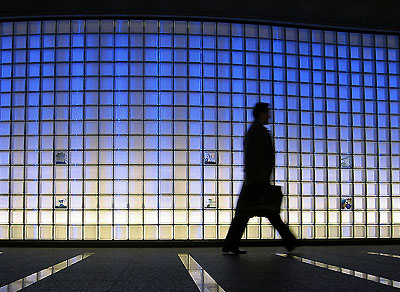 Money management doesn't work if you simply don't have enough. Sometimes the solution to not having enough at the end of every month and overwhelming debt is to get a new and better-paid job. With that being said, you may be at that point where you realize you aren't earning enough and want to increase your income. It can be a good place to be at because it gives you a chance to open a new chapter and begin looking for the many new career prospects that are out there. When looking for a job that pays well, exploring top paying jobs is an excellent place to start. Below are eight that could boost your finances.
1. Anesthesiologist
The medical field often has some pretty high paying jobs. If this is your present sector or you'd like to branch out into the field, then consider becoming an anesthesiologist. These professionals are in the high earning bracket bringing in an average salary of $265,990 annually. This is a relatively high income and one that, if well managed, could help improve your finances significantly.
In terms of what they do, as an anesthesiologist, your role would consist of administering anesthetics before, prior to, or after a medical procedure. To become an anesthesiologist, as you likely guessed, you'll need to attend four years of medical school, a residency in that specialization and possibly get more education beyond that.
2. Surgeon
One of the next highest paying careers would be that of a physician. They earn an average salary of $251,000 by treating injuries, diseases, and deformities through surgical methods. To become a surgeon, you'd need to spend a significant amount of time doing an undergraduate degree, attending medical school, and training in a residency. It can be a rewarding profession as well as one that pays the bills.
3. Mathematician
For those who find that math comes as second nature to them, a career as a mathematician is one to consider. In case you're wondering how much they earn, you could make anything from $72,000 to over $129,000. What applied mathematicians do is they use theories as well as techniques to form and solve practical problems in government, engineering, business, amongst other sectors.
If this sounds like something you envision yourself doing, you'll need first to obtain a degree in mathematics. The next step would be to choose between applied and theoretical mathematics which should be determined by where you want to work.
You could then further your education by getting a master's degree in applied statistics to further your education. If you're wondering what is applied statistics? It is when mathematical methods are used to analyze data.
4. Software Developer
Software developers are also on the list of high-earners. Their days consist of designing computer programs as well as operating systems that we use daily. Practical examples are websites, games, and word processors. Thanks to these professionals, such things exist, and you can use them with ease.
Software developers earn anything from $99,000 upwards depending on your level of expertise. Getting a degree in software engineering or a related field is the starting point if you want to follow that path. Some soft skills you will need are communication, teamwork, empathy, and patience.
 5. Entrepreneur
Although this is a broad job, becoming an entrepreneur is also a way to boost your finances. Not every entrepreneur is a high-earner, but if you get it right, you've got the potential to earn any amount and steadily grow your income. This is one reason people decide to pursue this path and start their own business. Entrepreneurs make an average of $68,000 a year, but there is room to make far more.
You could work in any sector that you want if you become an entrepreneur, but the goal should be to make sure there's a demand for whatever product or service you'll be selling. It's also essential that you properly research your market so that you know who you're selling to and how.
6. Human Resources Manager
A human resources manager is someone who is responsible for hiring new employees and supervising employee evaluations. Mediating between employees as well as bosses and overseeing the department are other responsibilities they have too. It is a highly sought-after job because organizations need to hire and manage talented employees. To become a human resources manager, you'll need to get a bachelor's degree and note that some employers also require a Master's degree too. In terms of salary, you could earn up to $193,550 if you're in the top ten percent.
7. Radiologist
Going back to medicine, if you wanted to become a radiologist, you could find yourself earning big bucks as well. Your job would be to diagnose and treat diseases and injury by using medical techniques like x-rays, computed tomography, MRIs, fusion imaging, or ultrasounds. Radiologists can earn up to $315,000 a year putting them amongst some of the highest paid professionals.
Start by getting a degree in medicine which could take and then proceed to complete an internship. You'll also need to enter a fellowship program and get licensed and certified if you want to practice.
8. Financial Manager
Finance is another ideal sector to be in when looking for high paid jobs. There are numerous roles which range from becoming a financial analyst to taking on managerial roles that could boost your income. In order to become a finance manager, you'll need both a relevant degree and experience in the sector. You could earn around $146,000 or more, so consider this path if you're into numbers.
A day in the life of a financial manager would consist of you taking on many different responsibilities. Some include supervising employees, financial reporting, developing internal control policies as well as advising management on both short and long-term objectives.
There are several other job roles to consider if you want to boost your income. However, know that in order to earn more, you've got to be ready to develop yourself so that you're of more value to employers.