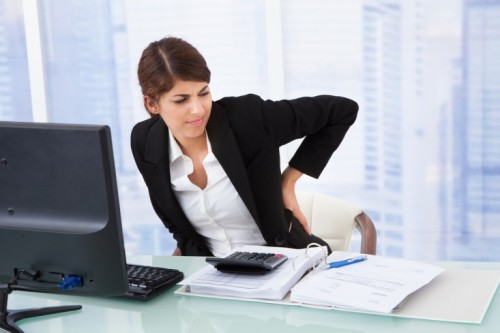 Are you happy at work? Data from Gallup shows that many Americans have low job satisfaction and are not engaged in their current jobs. Does this sounds like you? If so, it might be time to switch things up with a side-hustle. Ready to earn more, learn more, and do more? Consider these side-gig options:
Flex Your Entrepreneurial Muscles
If you spend your afternoons dreaming about being your own boss and earning financial freedom it is time to consider an entrepreneurial route. There are a wealth of resources available today to help you set out on your own unique entrepreneurial journey. One such resource is global health and beauty company Amway. Despite Amway scam rumors, the direct selling business model that the brand operates from has given thousands more freedom — financially and as budding entrepreneurs. Launched in 1959, the company's vision was, and continues to be, a simple idea: work every day to help people live better lives. In 2017, Amway's global sales hit $8.6 billion. Since the company's inception, it has paid out $58.6 billion in incentives and bonuses to Independent Business Owners across the world. And remember, it is never too late to pursue your dream to become an entrepreneur.
Budget, Budget, Budget
There are a lot of apps out there that claim that they can help you budget better. How many of them really can? The experts at NerdWallet have put together a list of the top budgeting apps available today. If your goal is to be more mindful about spending and budgeting an app like Mint or a savings tool such as Acorns can come in handy to help you save some green. Maybe you are searching for a way to simplify your budget. NerdWallet recommends Pocket Guard for that. Pocket Guard crunches the numbers to show just how much is available after spending, bills, and savings allocation. You can even use Pocket Guard to track specific areas of spending including groceries or eating out.
Learn a New Skill
A new skill can elevate your resume. And it can give you an advantage in the workplace. Keep your brain sharp and your resume current by learning something new. Whether you are interested in learning about the latest in photography or if you want to expand your knowledge on topics such as economics, game design, creative writing, fashion design, or architecture, an online learning resource such as MasterClass can help. For a small fraction of the cost of a university course, you can learn from the best in the business. Classes available on MasterClass are taught by industry greats such as Spike Lee, Wolfgang Puck, Samuel Jackson, Bob Woodward, Steve Martin, Shonda Rhimes, and many more.
List Your New or Gently-used Clothing
If you have a closet full of clothes that you never, or rarely, wear, consider selling them. Poshmark, a social selling platform, can allow you do to just that. Simply download the Poshmark app, snap a photo of the clothing or accessory item that you want to sell, type out a quick description, pinpoint your selling price, and then list. The app even has special features that you can utilize to turn your online closet into a certified boutique. There are a number of Poshmark success stories. For example, Cris and Vanessa Bisorca, a couple who turned a routine closet-cleanup into a $110,000 business on Poshmark and a side-hustle into a full-time business.
There's a lot of ways to get ahead with a side-hustle. Which route will you take?