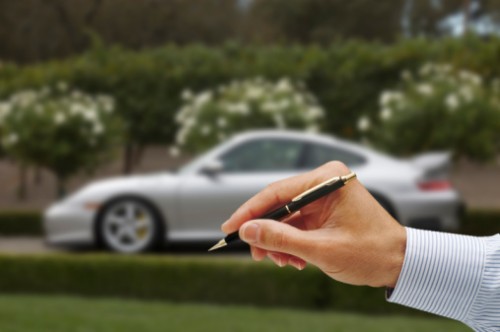 You want a new car, but you don't think you can afford it because you have terrible credit. Here's something you may not know: you can probably get a new vehicle anyway. Here's how others have done it, even with credit scores below 600.
How Badly Do You Want A Vehicle?
Are you buying because you don't have any other mode of transportation? If so, this could be a good reason to buy. But, if you're buying because you just want something new and shiny in your driveway, stop.
According to many experts, it's not impossible to buy a vehicle with bad credit, but you still need to be careful when making your purchase.
Assuming you need the transportation, you can browse online at CrossKeysAuto.com to get an idea of what a new vehicle might cost you.
If it's not an emergency, you could look into a secured purchase. A secured purchase means that you pay for the vehicle using a secured credit card. This helps you establish credit. Yes, it takes time — up to 6 months to a year to establish a payment history. So, you need to be patient.
When using a secured card, you're using credit. As long as the card issuer reports your payment activity to a credit bureau, then you're going to start building up your credit. If you miss a payment, however, expect the credit issuer to satisfy the loan with your security deposit.
But, the lender may also put a black mark on your credit report.
Getting A Loan
Getting a loan with bad credit almost always means accepting a higher rate of interest. If you have high credit because of your payment history, then you need to focus on paying your bills on time. Even making a few months of on-time payments can dramatically change your credit. See if you can push back your car purchase a few months.
Check Your Credit Report
Don't take a dealership at its word that you have bad credit. Check your report with your own eyes. You're allowed one free look per year. See what your score is, and what activity is being reported on there. Most people don't know what's being said about them in their credit report.
And, bring your report with you when you meet with potential lenders so that you're on the same page when discussing your financing.
Shop Around
Just because you have bad credit doesn't mean you should be desperate. You can still shop around and see who gives you the best deal. Your definition of bad credit might not be the same as your lender's. And, they will offer you the best rate they can. Do your homework by finding out rates from multiple lenders.
Limit Your Credit Checks To 2 Times Per Week
Don't let lenders continuously run your credit. Only apply to two lenders in a week. The cruel irony is if you're applying for a loan, it starts to affect your credit negatively. The good news is that scoring models usually count every credit inquiry performed by an auto lender within 2 weeks as just one inquiry. So, you can control the damage to your credit report.
Get a Short-Term Loan
You might have lower monthly payments with a five-year versus a 3 year loan. However, you should pay attention to how much interest you're paying. Over a 5-year loan, you will likely pay more interest than if you carried a 3-year loan.
Look For Newer Vehicles
It's tempting to buy older vehicles. Most people believe they'll save money on them. But, the truth is older vehicles tend to be financed at higher interest rates than newer vehicles. So, if you're buying and looking to save money, buy new. If you have cash, used might be a better option.
Consider Getting A Cosigner
If you know someone with good or even decent credit, consider having them cosign the loan with you. Cosigning a loan means that they take on some of the responsibility for it being repaid. You are fully responsible for the loan payments. But, if you default, they become responsible.
Conclusion
Getting a car with bad credit isn't impossible, but it can be tricky. The most important thing you can do is research your options before you walk onto a dealer's lot. Make sure you have money saved up (if at all possible, as this makes things much easier), and that you fully understand all terms and conditions before you buy anything.
Luke Hamilton works as a personal finance consultant and is often asked to help his friends and family out of tricky financial situations, and give them his opinion on loans, mortgages and so forth. He enjoys sharing his knowledge and helping people so has started to contribute articles for an online audience.