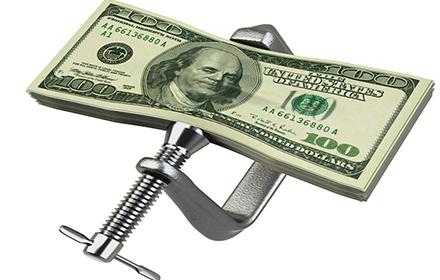 Personal loans are great financing options for various reasons. For starters, they are much more affordable than credit cards and can be used for financing long-term activities. You can set the loan term anywhere from 6 months to 5 years depending on your needs. Personal loans are also very flexible, allowing you to borrow up to $10,000 on a single account.
That said, there are still costs associated with the loan. To be a responsible debtor, it is important that you understand these costs before applying for the loan. In this article, we are going to review several cost elements you will find when using personal loans. Let's have a look, shall we?
Annual Interest
Just like other loans, personal loans come with a predetermined – usually fixed – interest rate. The interest rate is usually set based on the financial institution's policies. There are a lot of factors that can influence the interest you're charged too. Your credit score, for instance, will greatly influence how expensive the loan is.
Personal loans are very manageable. The interest rate is calculated in advance, which means you are paying a fixed monthly payment amount on a set date. To repay the loan, all you have to do is keep up with the monthly payment.
Insurance and Origination Fees
When you apply for a personal loan, there are two important fees to check. The first one is the insurance fee. Lenders usually protect their investments by making loan insurance mandatory. Should you fail to repay the loan in the future, the insurance company will cover the loan for lenders.
The second cost element is called the origination fee. It is simply a fee for processing the loan, paid when you sign the personal loan agreement. Not all lenders charge an origination fee. Some even waive the origination fee entirely.
When comparing loans, it is important that you take these fees into considerations. You can actually save a lot on insurance and origination fees alone, especially if you go with a lender that waives these two fees.
Late Charges and Other Fees
What happens when you miss a payment? There is usually a late charge for missing the payment of your personal loan. You may also have to pay other fees. The exact amount you have to pay when you miss a payment depends on your loan agreement, so be sure to read it carefully before taking out the loan.
Pre-Payment Penalties
Although personal loans can be used for up to 5 years, being able to repay the loan early is always a good thing. Depending on your lender's policy, you can save up to 50% on your interest alone. However, you may have to pay a pre-payment penalty for settling the loan early.
Again, not all lenders grant a discount on your interest or charge a pre-payment penalty. To know exactly what you're getting into, always check the loan agreement before taking out a personal loan. You can even ask for the costs of the loan to be explained in detail before applying for one. Consider these costs we just discussed in this article and pick the best, most affordable loan you can find.