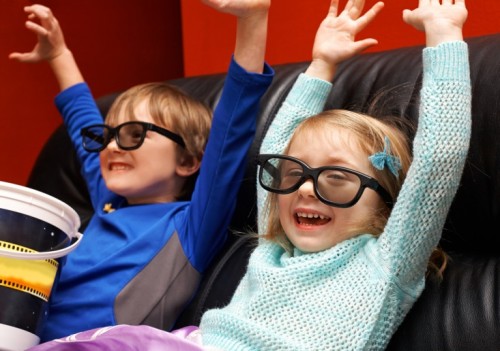 Over the summer period, parents often feel like pulling their hair out when trying to find new and interesting activities to keep their children busy, out of trouble, and not continually whining about being bored.
However, costs of activities can quickly add up to budget-blowing amounts. Since nobody wants to spend a fortune when amusing kids over the long days of summer, it's important to have a list of ideas on hand that will entertain the young ones without breaking the bank. From getting outdoors and exploring the local area, to sparking your child's imagination and creativity at home, there are plenty of low-cost ways to make the days simply fly by.
If you're keen to learn about some fun yet affordable tips to keep the kids safe, happy, well, and busy during the summer, read on for the lowdown on top activities to test out.
Set Up a Home Cinema
One of the best ways for kids to enjoy rainy summer days or nights (or to avoid being outside in extreme heat waves) is to set up a home cinema. Siblings, or a group of friends, can get together to watch a movie marathon and laugh with top comedy DVDs like the classic "Mighty Ducks" trilogy or other film combos.
Children can make a big bowl of popcorn; arrange plenty of floor pillows or couches together to feel like they're at the movies; and even potentially rope mom or dad into serving up drinks and treats through the flicks!
Take Advantage of Free Attractions
Most cities and towns have a multitude of great museums, galleries, theaters, aquariums, and more that children can explore free of charge or for a very low cost. In addition, many organizations run special school holiday activities and tours that are designed just for kids and help them to learn, create, interact, act, draw, and more.
You can also head with your children to your local public library to not only pick up some wonderful reading material for them to enjoy over the summer break, but also so that they can participate in workshops and other interactive events.
Have Fun With Chalk
Washable chalk can be a terrific low-cost purchase to keep kids amused at home. Little ones can happily while away hours playing hopscotch, noughts and crosses, and snakes and ladders on the sidewalk.
Alternatively, children can expand their imagination by drawing and coloring to their heart's content with chalk. They can even get active and set up their own mini sporting field by drawing goals and other markers on the ground.
Plant a Garden
A terrific way to not just amuse kids, but to also help them learn, is through planting a garden. Children can learn a lot from growing things, and they also tend to develop more self-confidence as they see their hard work pay off — they can enjoy eating food they've grown themselves, or admire flowers that have bloomed from their tender care.
Through planting seeds and tending to fruits, vegetables, herbs and plants, young ones learn about healthy eating, the weather, the science of plants and animals, and the environment in general. They can also learn new skills, not to mention have plenty of fun getting dirty as they dig in soil. Older children can also be encouraged to get involved in the planning and layout of the home's garden.
Enjoy the Great Outdoors
If a lack of backyard space stops your family from creating their own garden, there are plenty of beautiful public green spaces where kids can spend time in the summer holidays. Pack a picnic and head to a nearby facility to enjoy lunch in peaceful surrounds.
Apart from exploring botanic gardens, national parks, wetlands, nearby playgrounds and the like, kids can also get active outside on a bike ride, swim at the beach, or a rainforest hike. Spending some time flying a kite can also be a perfect outdoor activity for children of all ages.
Spend Time in the Kitchen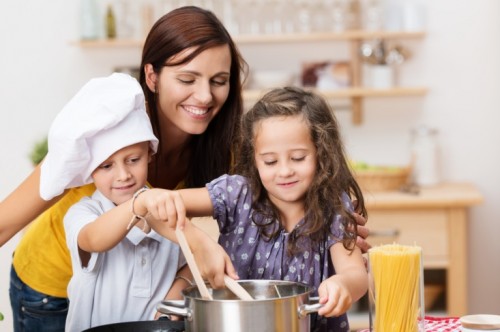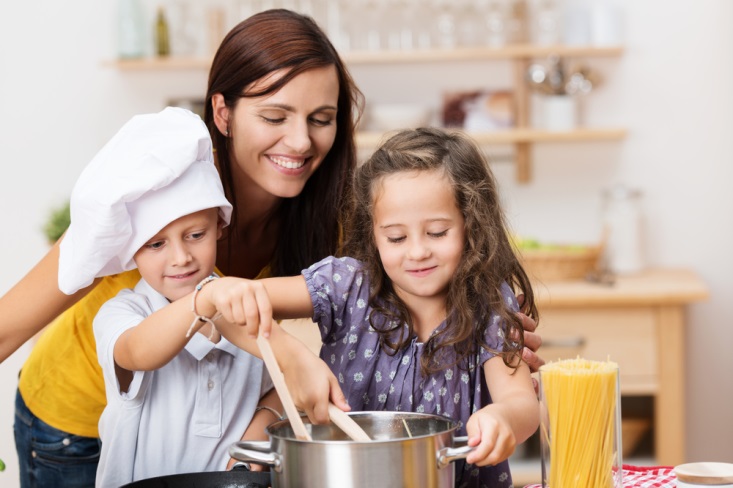 Another way for kids to learn some new skills while avoiding boredom is to spend some time cooking with a parent in the kitchen. Make use of the produce harvested from the backyard or picked up from a local farmers' market (another fun outing), then teach children how to prepare and cook up some tasty dishes.
Kids love to get involved in stirring sauces, tossing salads, and of course, licking the bowl! Older children and teens can develop their chopping skills, as well as help to plan a menu and complete the grocery shopping.