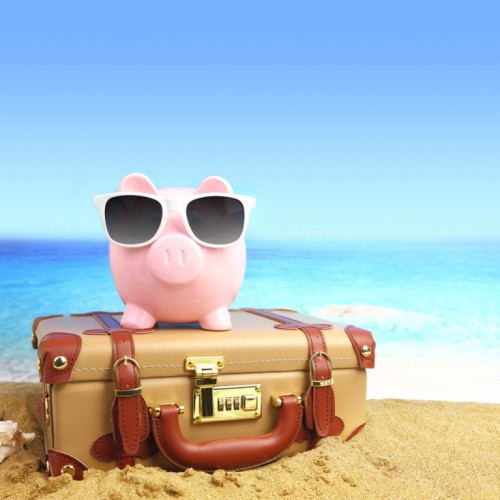 If you want to see the entire United States but think you can't afford it, please think again. If you know how to travel creatively and where to find the best deals, you can travel all around the USA on even the tiniest of budgets.
Travel America on $50 a day
Travel expert Nomadic Matt says he explored every corner of the country on just a bit more than $50 per day. Matt says that his devotion to sushi raised his roadtrip costs, and that he could have spent even less per day, if he did more of his own food prep in lieu of sampling the wares in expensive Japanese restaurants. He also notes that if he'd skipped Starbucks, he would have saved that additional daily expense.
Getting around and eating affordably
When it comes to getting from here to there and back again, you have a number of travel options from which to choose. If you know where you're going, and you have room in your car or SUV, ride-sharing is an excellent option. Post your itinerary on Craig's List and allow select people to come along for the ride. Doing so can cut your fuel costs by half or more.
Join a car rental company club to stay apprised of special offers and discounts. When you cruise America in a rental vehicle, you never have to worry about how to pay to fix a flat tire or any other unexpected car-related expenses.
As for eating on the road, Nomad Matt's #1 tip is to stay away from Whole Foods. Check local Yelp listings to find the cheapest grocery store, and make as many of your own meals as possible. A cooler chest in the back seat loaded with sandwich makings and cold beverages can be a real money-saving addition to your roadtrip.
Cheap accommodations
Plan ahead, check Yelp, and take advantage of money-saving offers. If you're traveling alone, couch surfing can be an option to consider. Camp in National Parks and see America up close and personal for a lot less than you'd pay to stay in a pricey hotel.
See spectacular sights despite a tiny budget
Purchase an all-access "America the Beautiful" pass to visit every park in the National Parks Service system for an easy, one-time fee of $80. If you are an active duty military member or a military dependent, you can get the pass for free. Either way, your vehicle and everyone in it will enjoy entrance to any of the parks that are located in every state. Get your pass at any National Park or federal recreation area.
If you plan to visit Southern California, and sporting events appeal to you, shop around and buy Rams tickets from a reputable online vendor who doesn't charge additional checkout fees.
U.S. Department of Transportation Federal Highway Administration notes that the coast-to-coast road system we enjoy today comprises nearly 50,000 miles of paved freeways that get us where we need to go.
Plan creatively, be flexible, and travel lightly, and you can see America without busting your budget.
Hannah Wheeler has worked in the travel industry for years, and is lucky enough to have seen much of the world. She is a keen writer and usually bases her writing on travel topics since that's what she knows a lot about!