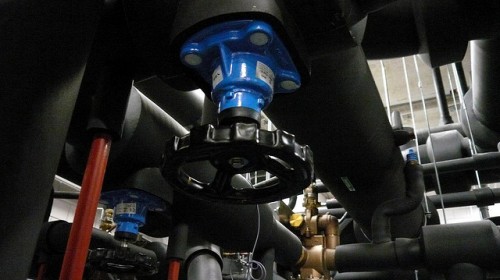 When you meet with an HVAC expert to discuss a new system, the first thing on your mind is probably "how much is this going to cost me?" But, what you should be thinking is "what will this cost me over the next 10 years." Here's why.
The Initial Install Vs The Operating Costs
The initial install costs are what many people focus on when buying an HVAC system. And, when it comes to air conditioning, standard cooling systems will have lower first-time costs than higher-efficiency units. That's because the technology is older, manufacturers are producing them at a larger scale, and there cost for parts and to build the systems is cheaper.
But, higher efficiency systems are just as reliable and, in many cases, more reliable and efficient than traditional systems. For example, a heat pump can be at least twice as costly as a traditional central air system, but the efficiency of such a system is orders of magnitude greater than that traditional AC.
Comfort and Quality
Another thing to consider is the comfort and quality of the system you're buying into. HVAC systems are substantial investments, and ones that you have to live with for many years. And, sometimes, it pays to buy add-ons that enhance the basic function of the AC.
For example, a reputable company, like Keith Air Conditioning, might suggest adding a variable-speed air handling unit. These units give your system soft starts and smooth ramp-ups so that there's less stress on the system. It also acts to provide dehumidification.
A zoning system cools zones in your home, rather than the entire home, making the system more efficient to run. You can set schedules for each zone so that you're only paying for cooling that you need.
Finally, a Wi-Fi-powered thermostat lets you change settings on-the-fly or while you're away from home so that you have total control over when your air conditioning comes on or is shut off.
Durability
Durability is another factor to consider. Higher efficiency AC systems are more durable than lower-cost models, and they also offer better warranties and sometimes even rebates. High efficiency systems may also earn you tax credits, driving the initial setup and installation costs down.
Cooling Efficiency
The cooling efficiency of an HVAC system is probably the second-most important factor to consider. Even when the unit doesn't cost much to operate, it's all for nothing if it doesn't actually cool your house effectively.
There are two components on higher-efficiency models that help you achieve super-efficient operation. The first is referred to as "inverter-driven technology." This is a special kind of compressor that is variable-speed inverter-drive. They are considered the latest technology and highly efficient.
Electronic expansion vales control the amount of refrigerant that enters the evaporator coil. The reason these are so important is that they meter the right amount of refrigerant so you don't waste energy, and money. You get the greatest cooling power for the least amount of money.
Neil Cartwright is a plumbing and heating contractor. He enjoys writing about home improvement on the web. His posts are available on many DIY and home improvement blogs.