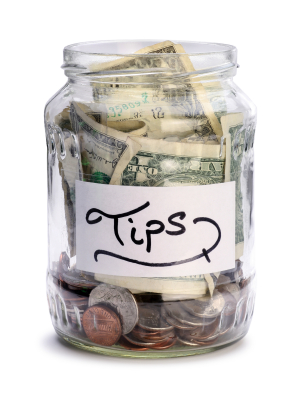 By Virginia O'Connor
Uncertainty about the current and future economy has pushed many Americans to start saving more and paying off more of their debt. Recent studies in 2008 and 2009 have indicated that as Americans are feeling less secure about their financial stability, they have begun to change their spending behavior. As confidence falls, many have chosen to exercise prudence, paying down debt and setting aside some of their money in savings accounts and money market funds rather than spending it all.
As consumer's personal investment losses mount, the amount of money put aside in short-term savings rose from consistently low averages and Americans also increased their contributions to their personal retirement accounts. In addition, the amount of money Americans are using to pay down short-term debt has increased as people tighten their belts, reduce spending, and warily watch the economy.
Here at BudgetPulse, we say, "It's about time!"
It's about time that Americans start saving more. It's about time that everyone has a budget plan too. A solid budget can help you save more – quickly and easily. With a solid financial plan in place, you  can worry less about the short-term dips in the economy because you'll have some of the time-honored essentials in place, including:
1 An emergency fund – start with a little bit and keep growing it steadily until you have at least 3 months' worth of expenses saved – some economists recommend 6-9 months' worth, so get started!
2 Reduced debt – by paying down the debt with the highest interest rate, you gain speed in paying down debt. Once that one is paid off, move that payment amount to the next highest interest rate debt, and so on. Reduced overall debt will give you great peace of mind in these troubled times … and it works great when the economy is rockin' too!
3 A controlled spending plan – by outlining a budget and sticking to it, you know what you can afford and you know what you need to keep yourself and your family safe.
4 A savings plan for future items – whether it's a vacation or going back to college, you can't get anywhere without saving for it, so get started right now.
Of course, it's not just Americans who need to make changes in their financial habits – we all do. But we thought it was good to see that the turn around has started and we hope that all Americans take heart and start applying some good financial common sense to their spending and savings habits.