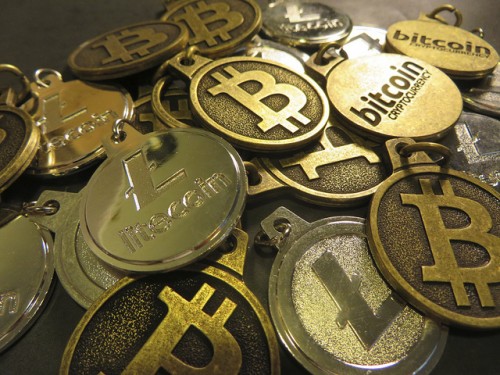 Investing in cryptocurrencies has gained ground over the last decade, as many Millennials have now jumped on the bandwagon. Part of the appeal is how easy it is to buy and sell crypto in 2020. You don't need much prior knowledge or funds to get started.
While cryptocurrency investing is not a get-rich-quick scheme, it is a viable way of investing your money. But is it worth it for part-time investors? 
Learning About Crypto
Before you begin investing in cryptocurrency, it is essential to understand how they work. You do not need to know all the minutiae of cryptocurrencies. The nuances of the technical details are not necessary for investors. However, you do need to understand what a cryptocurrency is and what the underlying blockchain does.
This information is crucial for assessing a cryptocurrency's viability and determining whether it is worth investing in or not. 
Some people incorrectly think of cryptocurrency trading as being a specific branch of forex trading. In many ways, it is closer to trading in stocks and shares, not least of all because some kind of business or network underpins every cryptocurrency. The purpose and performance of the underlying network are essential to determining the utility of a cryptocurrency. Some cryptocurrencies are supposed to act as digital currencies and nothing more. But many – the majority – are created to serve as network tokens. Before investing in any cryptocurrency, you need to know which camp it belongs to.
Storing Crypto
Storing cryptocurrency is easy. However, you should take the time to work out exactly where and how you will store your currency before purchasing any. If you are buying cryptocurrencies directly online using a bank card, the site will often send coins directly to an off-site wallet. But many platforms will allow you to store your new cryptocurrency on the website until you are ready to move it to your wallet. 
A golden rule of trading cryptocurrencies is that your cryptocurrency should always be in a secure wallet unless there is a reason to take it out. Leaving your crypto on third-party websites is risky because the website can be attacked and your coins lost. Cryptocurrencies are not physical objects, but it is possible to lose access to them permanently.
Many traders find it convenient to leave some of their funds on the exchange, meaning they are immediately available if and when they want to make a trade. Depending on the coin, new deposits can take some time to move from a wallet to an exchange account. Traders often like to place trades that trigger when a coin's price rises or falls to a certain level. Doing this requires that the necessary funds are available.
For part-time traders, this might not be necessary. We don't want to scare you; the major crypto exchanges are secure and trustworthy. But unlike a bank, there is no government insurance or guarantees that protect any funds you lose to criminal activity. Hacks of major exchanges do occur, as does the occasional exit scam.
To the extent that your trading strategy allows it, you should keep your crypto in your wallet and only move it to an exchange when you want to trade it. If you will leave funds on an exchange, ensure that you only leave what you absolutely need.
Buying and Selling
Buying and selling is the bread and butter of crypto investing. If you want to make money from cryptocurrencies, the easiest way is to buy coins that you expect to increase in value and sell them for a profit. Before you can start investing in cryptocurrencies, you need to work out where you will buy and sell your coins.
You can purchase various cryptocurrencies online via a variety of payment methods. Most people purchase Bitcoin or Ethereum and then convert this into other currencies using exchanges if they need to.
Selling cryptocurrency is much easier if it is in the form of Bitcoin. Most of the platforms that people use to cash out their crypto will only let users sell Bitcoin for cash. You will need to convert your crypto into Bitcoin or Ethereum before you can exchange it for cash. It is easy to sell bitcoin with PayPal through platforms like Paxful. As well as allowing users to sell bitcoin with PayPal, this also supports several other payment methods such as bank transfer and even gift cards.
Working Out Which Coins to Invest In
There are numerous factors to consider when you're assessing the value of a coin. Some people trade based purely on the coin's price over time, ignoring the coin itself.
If you want to make consistent returns trading cryptocurrencies part-time, it helps to understand the coins on a more technical level. If you know which coins have the strongest underlying blockchain concept, you can identify the best long-term options. Where cryptocurrencies function as network tokens, they have long-lasting utility. If the underlying business is secure, the coin will have a long life and a good outlook.
This article has been contributed on behalf of Paxful. However, the information provided herein is not and is not intended to be, investment, financial, or other advice.