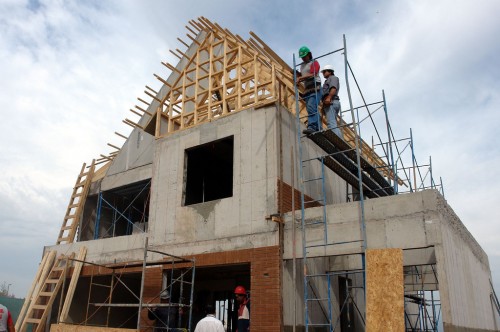 Insurance can be a confusing topic – after all, it's all about purchasing something that you hope you will never have to use; it's about spending money for something you hope will never happen. However, as a contractor, it's important to understand that things can certainly go wrong (as the profession entails inherent risks), and an important question every contractor should ask is: 'Am I properly insured?'
The smart contractor understands that some form of insurance is necessary – having none is tantamount to riding a motorcycle without a helmet. It's about thinking ahead, evaluating risks, and providing a safety net. Are you a contractor? Here's your guide to insurance (such as contractor liability insurance by Next Insurance) and its benefits.
Your customers demand it
You may find customers who don't check whether or not you have insurance, but if you're a serious contender and hope to secure some large contracts, getting insurance is a must – most serious customers will demand it. Not having insurance might seriously hamper the growth of your company.
Coverage
You can get various types of coverage. Some can be gotten individually, but many times you'll find premiums that offer you a combination of them, depending on your needs. Here are the top three you should be looking for as a contractor:
Personal Accident Cover. The construction business is a business where personal injury and accidents have a higher probability of occurring than in normal office jobs. It's something you should definitely get – as a contractor, you understand how high the risk is.
Professional Indemnity. All businesses have the responsibility to insure the product that they are selling – that's why there's a guarantee. It's possible that errors could have occurred, that mistakes could have been made, that there was negligence in some areas. Insurance covers that.
Public Liability. You may accidentally damage property. Accidents happen.
Your image
Being able to tell all your clients and your employees that you hold comprehensive insurance coverage immediately puts you in the favorite list of both clients and employees, and having that great image can help you grow your company in more ways than one. Not only do your clients feel safer, your employees tend to be more loyal and therefore more productive.
The contractor has the responsibility to do what's best not only for their own business, but also the people whom they are working for – and getting the right insurance is part of taking up that responsibility. In the end, it's not only about making sure that you've got a safety net when things go wrong; it's about being able to sleep well at night and being able to do what every smart business owner and contractor should do: grow their business.