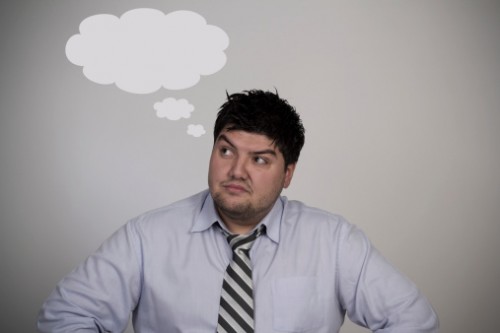 A personal loan could be the ticket out of a bad situation. You may need access to funds to start a business, pay back another loan, or pursue a higher education. Existing bad credit is a hurdle you'll have to overcome, but it doesn't need to ruin you either. Here are some tips to secure that personal loan despite your credit history.
Get Your Credit Report
Before you start searching for a loan you should get an updated copy of your credit report. It's not just a good habit to check it for any inaccuracies, you also get to see what lenders are looking at and what sort of rating you have.
If you do spot an error on your report get in touch with the agency to straighten out the issue.
When the information is correct but it doesn't cast you in a good light there are no two ways about it, it's going to limit your borrowing options a bit until you manage to get your rating up to a higher level.
The best way of doing this is by paying your loans and bills on time to improve your profile and give lenders a bit more comfort that you will pay back the loan.
Working out your borrowing options
The interest rate you are going to be charged for a loan, and whether you get approved in the first place, is tied to your circumstances and credit rating.
If you have a patchy or poor credit rating you are probably unlikely to get a positive answer from your bank and you don't want to waste time and harm your rating any further by applying for a loan where your chances of approval are slim.
It is more realistic and sensible to look for a lender who understands that people might have had problems with credit in the past. Their rates will reflect the potential risk but the chances of getting approved are much higher than a traditional lending source like a bank.
Getting approved for a loan is also significant because it is your chance to improve your rating by paying back the money on time, which will then improve your borrowing options when you need another loan at a later date.
Know about the Soft and Hard Pull
Every time you apply for a loan, potential lenders want to see your credit history and each time you make a full application for a loan it will show on your record.
There are two parts to the loan process. A 'soft pull' or analysis is done in private but a 'hard pull' and intensive inquiry is something that goes on record, and if you're unapproved for a loan, it looks bad and influences future lenders.
Try to find out if you are likely to be approved beforehand so that your inquiry doesn't go on your credit file, as too many applications on your credit file are going to make it even harder to get a loan approved in the short term.
Have an Established Plan
Hopefully, your loan gets approved if you have thought about who to apply to for the money you need and your aim should be to make the most of the opportunity to put your finances back on track.
Be sensible about how much you try to borrow and have a sound plan for earning money and repaying it once you get your approval and your hands on the cash.
If you have a plan going forward and are confident that your finances can cope with the repayments you can help make sure your borrowing experience is different this time around.
Pay Off Small Debt
Keep thinking about ways you can improve your credit score in a small amount of time.
Paying off any existing debt in full, for example, is going to boost your credit score and make an impact on potential lenders. It's the same story with credit cards and paying down your credit card balances is another smart move for reassuring lenders that you don't have a habit of paying back in minimal amounts or being delinquent with payments.
Don't Stretch the Truth
Some are tempted to stretch the truth when it comes to notating household income or value of assets as a way of improving your chances of getting approved or being offered better rates.
Stretching the truth is a bad move because financial institutions will investigate and if your application details can't be verified or are plainly wrong you could easily ruin the chance of this loan and future opportunities.
Look for Bad Credit Loan Providers
You're not in a unique situation and there are plenty of people with poor credit who are looking for personal loans.
Nobody's perfect and this is the reason that 'poor credit loan providers' exist. Sites such as https://prettypenny.co.nz/bad-credit-loans/ can often help you to get the funds you need despite what might be a patchy credit history.
Stick to Your Promise
Second-chance providers want to help those in a bad situation.
Your part of the deal is to stick to your promise in paying back the personal loan. Some plans require a cosigner and there can be steep financial penalties if you are late in paying installments, but if you play by the rules and service the loan properly it can only be good news of your future attempts to borrow again.
Be Communicative
Communication is key with existing and potential lenders.
Be proactive in asking for help or voicing your anxiety regarding the ability to pay an upcoming installment.  Most lenders will want to work with you to sort out any problem with meeting financial obligations, and it has to be better to deal with the issue straight away than letting things slide, which will put more negative pressure on your credit score.
Work More Hours
If you want to sort out your debts as quickly as possible, consider asking your boss if you can work overtime or more hours in the coming months.
You can then use these additional funds toward paying back existing loans and debt at a quicker rate. Taking on a second job might also be a possibility and using this extra cash to reduce your debt balances will help improve your profile.
Once you have made a noticeable impact on chipping away at your debts, that could be an ideal time to seek out a personal loan.
Move-In with Family
A fairly drastic but financially sensible move might be to move in with family for a set amount of time.
Paying rent or mortgage is the highest monthly expense for most of us and if you can reduce or eliminate this cost it will radically influence your ability to reduce existing debt.
Sell Assets
You may have some debts but if you own some assets or items that you can quickly exchange for cash this is also another way to pay off some of your existing debt.
It is often surprising how much stuff we have that is no longer needed but has a cash value and it is a no-brainer way of improving your financial situation without it affecting your current financial situation.
Ask a Family Member
Another option to consider as a way of sorting out your current financial situation would be to ask your family member to help you pay off an existing loan.
Ultimately, it's down to you to borrow responsibly and only take on debt that you know that you can afford to repay. However, things can sometimes go wrong for a number of reasons, so if you find yourself with a bad credit history, think positively and take steps to put your finances back on track.
If that means getting a loan even when you have shaky credit, make the most of that second chance to demonstrate good financial responsibility.
Sienna Cooke has a bad track record with money, but she's turning over a new leaf in her life and forging forwards with her dreams of success and being a responsible adult!