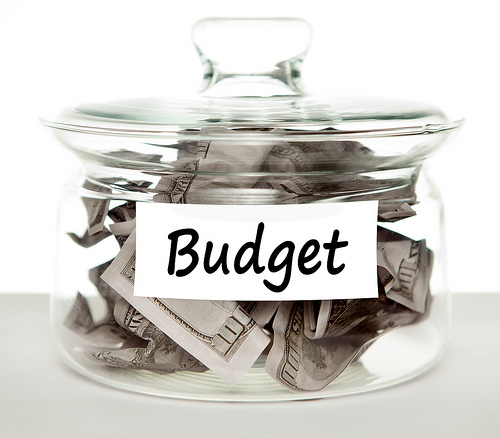 Congrats if you're ready to buy your first home! Although you haven't found your house but everything is just right within your mind, from the granite countertops, open floor plan and a walk-in closet. Not with the intention of breaking down your imagination, but let us take a step back. You want to buy your first home and it is your dream home. Did you make a budget of your own so that you could purchase your home within it? The key to locating your first home is striking the perfect balance of a home that comes as close as possible to your dream home requirements but yet stays within your budget.
Living from one paycheck to the other might be the rule for some people but if you're a prospective homebuyer, this should not be your strategy. If you have a goal of buying a home, then this requires being your first priority. Most people who are thinking of buying a house need to sacrifice and stick to a frugal budget so that they are able to save enough dollars for their home. You also have to keep a careful watch on the current mortgage rates so that you don't pay a dime more than what you should pay for your home. Remember that a good budget plan usually begins 1 or 2 years before the homebuyer makes an offer. Have a look at the tips for people who plan to become homeowners.
Buck up your credit score: When your aim is to secure a home at the best possible rate, your credit score is the most important factor. For all potential buyers, the most important focus should be their enhancing and increasing credit score. A low credit score will imply that you have been bad at managing your finances and this will force the lenders to charge higher interest rates from you so as to reduce their risk. So, if you have a low score and you wish to qualify for a mortgage loan at an affordable rate, you should boost your credit score.
Getting your credit score
While there are companies that provide credit reports to mortgage lenders, you can also request your free credit report from annualcreditreport.com. There are some people who think they have good credit and they don't request their report and soon they get surprised to see that their credit score is perfectly okay.
Raising your credit score – What are the ways?
In order to boost their credit scores, buyers should take effective steps to repay their delinquent bills, pay off their bill on time and reduce their overall balance to less than 30% of their credit limit on each account. Lenders usually don't prefer seeing a large number of credit inquiries or too many newly opened accounts because this would indicate that the buyer has taken on some extra debt.
Reduce your high interest debts: While the potential buyers need to boost their savings, they also need to reduce their debt ratio. Pay off your credit card debt as a large part of your monthly savings goes towards paying off the interest rates on your cards. You can either take out the best debt consolidation loan to repay your debts or pay it off on your own. Lenders will want to see that you are able to manage your debt before they give you a mortgage loan. Which are the debts that you should pay off first? You can try paying off those with the highest interest rate.
Keep a close watch on DTI ratio: Apart from your credit score, the other number that is checked by your lender is your DTI ratio which is the debt-to-income ratio. They are an important number that is required for home loan approval. This is a ratio that compares the minimum monthly payments against your gross monthly income. In case your DTI ratio is above 50%, you should immediately pay off some debt or look for ways to increase your income. FHA will move up to 43% and traditional lenders will go up to 40% for the overall DTI ratio. Try to keep it below it in order to get reasonable rates.
Educate yourself on mortgages: While you are about to buy your dream house and you wish to buy it within your budget, you should always remain informed about the current mortgage rates and every other news on home loans. This way you can avert being duped by the shady mortgage lenders who tend to charge you more than what you expect.
Therefore, now that you're well-versed with the secret of being a happy homeowner without busting your budget, it's high time that you get the most out of your dollars. If needed, you can even consult a mortgage agent who has your best interests in your mind.