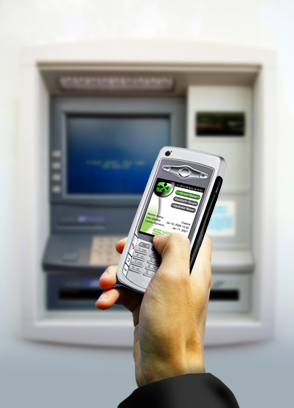 This is a guest post by Iain Ramsay of MoneySupermarket
In recent years the mobile phone has become possibly one of mans most valuable assets. Everyone uses their phones for more than just calls, whether it is a teenage girl using an instant messenger service to communicate with friends or a high flying business man sending e-mails to important clients.
With so much use to people's everyday lives it now appears that banks are getting involved and allowing customers to complete a number of banking tasks from their mobile phones. The first steps were taken towards this a few years ago when certain banks started to offer a service that allowed customers to receive up to date bank statements via text message. It now appears that this has been taken a step further with some customers being able to install software on to their phones that will allow them to access their current or savings accounts and transfer money as and when they please. However, with the new generation of smart phones internet banking can be accessed directly from a phone due to its wifi connectivity.
With so much personal finance data being accessed from a mobile phone it begs the question is such access safe? Accessing bank accounts via a mobile phone is as safe as it is over the internet, provided the right anti-virus and internet security programmes are in use. An important issue here though is that each person is now carrying round with them more of their personal data than ever before. Were someone to get robbed identify theft is now easier than ever as the robber would have bank cards, identification as well as bank account numbers and even passwords that may be stored on a phone. It is therefore essential that this kind of technology is handled correctly to protect consumer identities.