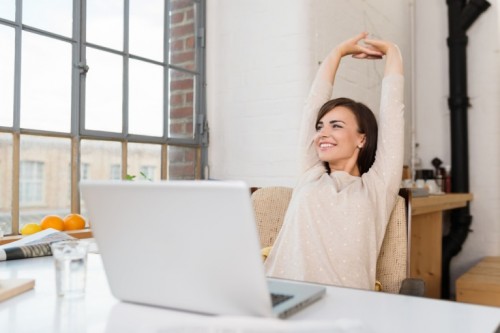 The advent of the internet has seen many businesses break into the global market, and this has expectedly increased their sales and contributed greatly to the development of the overall global economy.
It's this networking technology that has made a reality the possibility of acquiring loans online. With this development come some benefits that you might want to know about. Below are a few simple pointers:
You Can Apply for Loans Online From your Bedroom
Traditionally, looking for a loan meant literally stepping out of your house to go talk to the lender on one-on-one basis. With online lending, that's no longer the case. Now, all you need is a device with internet connection to access the lender's website. In fact, some lenders even have special apps that you can download and access their services from your Smartphone from wherever you are.
This also means that you don't have to spend time in queues waiting for your turn to be served. As a matter of fact, and since the lending services are online-based, they're accessible on a 24/7 basis. That's a plus.
The Process is Speedy and Notably Convenient
One very conspicuous benefit of applying for loans online is that it doesn't take days or weeks for your application to be reviewed. In fact, with online lending systems, you can have your request assessed within a few hours and the money transferred to your account within a day. The quick turnaround makes online loans convenient for covering emergencies.
Online lenders also have fewer restrictions on who qualifies for their loans, and that's especially beneficial to people with lower credit scores. The loans are offered at low interest rates since the online lenders incur less running expenses as opposed to offline lenders who have to hire staff and pay rent and other bills.
It's More Secure than Some Other Alternatives
First off, it's notable that with online loans, the transaction is only between the lender and the borrower – no guarantors or co-signing. That's makes a good case for those who like to maintain privacy in their loan dealings. Also, your information is secure in digital form with no paper trails, and that reduces chances of sensitive personal information falling into the wrong hands.
Besides all that, online loans are unsecured, meaning that you don't need to provide any collateral property when applying. That protects your property as well as boosts your trust in the online lending institution. To further render credence to an online lender, you can check out online reviews about them or search them in the Financial Services Register (FSR) to ensure that you're dealing with a genuine lender. That keeps you from falling for online scams.
Anyone with a good knack for going for what benefits them most will agree that the above points makes applying for loans online the option of the day for most smart people.