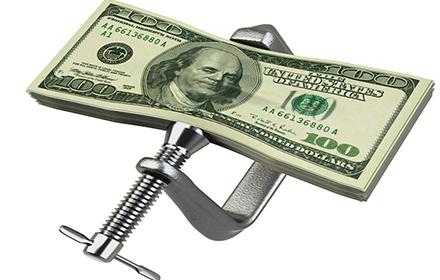 Whether you are running a small business or managing the day to day expenses of your family, without proper personal finance planning, there is always a risk of facing financial crisis. Ignorance or being unprepared with finances can lead to serious trouble.
What is Personal Finance Management?
Personal finance management is a type of financial management process in which an individual or a group of people budget, save and spend money taking into account various factors like job loss, illness or drop in business. In simple terms, personal finance management is the science of managing your hard earned money.
For managing your personal finance, you don't need to have magical powers. It is a set of skills that can be acquired if you wish to improve your personal finance in the best possible way. There are many online articles or books you can refer that will help you acquire the skill sets necessary to manage your personal finance efficiently so that you and your family do not have to suffer in case of any sudden financial crisis.
Benefits of Managing Your Personal Finance Efficiently
Avoid Debts: The main benefit of managing your personal finance efficiently is that it helps to avoid debts. There are many people who fail to manage their personal finance efficiently and end up creating more debts. Most people use their credit card as they consider it as a means of saving, but in reality, it can only lead you to more debt. By reducing the usage of credit cards, you can reduce your expenses and save more money for your future.
More Savings: Through proper management of your personal finance, you can save more money for your future. This means you will have more money to enjoy during your retirement period.
Money for Emergencies: We cannot predict when a financial emergency will occur. Intelligent management of personal finance will allow you to save money so that in case of any emergency you will have money ready in hand. If your personal finance management is poor, then, in most cases, during an emergency, you will have to take a loan or borrow money from others. To avoid this, it is good to manage your day to day personal finances well.
Peace of Mind: Intelligent management of personal finance will give you the much needed peace of mind. If you fail to manage your personal finance efficiently, you will always be worried about how to handle financial emergencies and will not be able to get a peaceful night's sleep. But, when you know you have enough funds to manage personal emergencies, then you can sleep peacefully and concentrate on your day to day activities.
Avoid Wasting Money: Finally, effective personal finance helps you to identify areas where you spend money unnecessarily. By clearly tracking your budget and planning your personal finances, you can easily track areas where you tend to waste your money. By identifying such areas, you can take corrective actions and save your money.
Using Recycled Products is a Good Way to Improve Your Personal Finance
Waste management is a serious concern and is considered by many as a serious threat to our environment. Waste from industries can cause a lot of problems to our environment and to the overall population. Because of this, many organizations have come forward for supporting waste management and recycling. You can find urban furniture company with recycled material
Zicla is an urban furniture company with recycled material that was established in the year 2005. They are actively involved in turning waste into new materials and new products. They have a dedicated team of professionals who are well experienced and have knowledge about waste & industrial design and development, technology, business and market. By using recycled products in your day to day life, you can reduce your expenses and save money for your future. Many home makers have successfully started using recycled products and it is one efficient way to manage your personal finance.