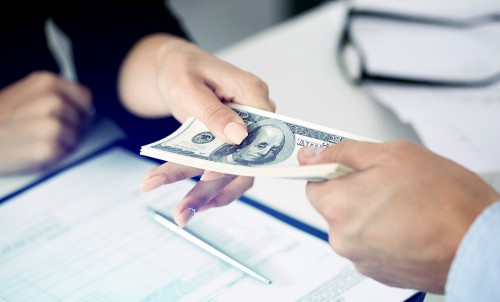 Money transfer services allow a person to send their money to another person. This could be in another town, another state, or around the world. Often, these services are speedy and the best is safe and secure. Some, like Western Union, have been around for a long time.
Major players in the money transfer service industry include Western Union, Money Gram, Paypal, Google Pay, Venmo, Zelle, Walmart and Zoom. Some of the new debit cards, like American Express Bluebird, allows people to transfer money with their cell phones to each other as well as serves as a bank account replacement.
If you are trying to figure out how to send money to loved ones, the following are some benefits of money transfer services.
Speed –
These days, money transfer services can instantly process your request. Some of the services require you to go in person to a location to initiate and receive the transaction, but most money transfer services today allow at least the initiation of the transfer online via a laptop, computer or cell phone. A few of the providers will allow you to tap your cell phones together and send money via NFC transfer. Other providers allow you to wave your card or cell phone over the payment terminal to make a purchase. Some allow you to instantly receive your money online, while others take 24 to 48 hours to process.
Security –
The best money transfer services today are secure and use the same type of security measures as your bank.
Tracking Spending –
When you go to the ATM and take out some cash, it gets very difficult to account for where all of the money went, unless you are hanging onto the receipts. If you and a group of friends or a business colleague split the bill for a dinner out, you can transfer your share of the cost to your friend instantly with digital money transfer services and keep accounting for your budget of the exact cost of the meal.
International –
If you have a family member who is stationed in the military overseas or who is studying abroad and they need some money, you can send money overseas in the same manner, safety and speed as you can domestically.
A Place to Store Specific Funds –
The money transfer services, like Paypal or American Express Bluebird, that also allow you to store your money provide a great place to tuck cash you are saving towards your yearly car registration and maintenance or even towards your next vacation. Then, you can spend the money right out of that account. It helps keep budgets on track every month.
Pay a Bill Today –
With money transfer services, you can often pay a bill instantly. That is far better than mailing a check and waiting for it to clear. This is especially helpful if you have to pay the bill at the last minute and hope to avoid late fees.
No or Low Fees –
Some of the best money transfer services offer no fees or at least low fees to transfer your money.
No Need for a Bank Account –
Some people who were scorched in the Great Recession of 2009 were left without a bank account and are unable to obtain a new one. For people in that situation, some money transfer services provide means of paying bills, storing their dollars and sending money to relatives.
Reliability –
If you have a son or daughter who is studying abroad or is in the military, and they have an urgent need, you don't want to have to cross your fingers that the money reaches them. The major players in the money transfer industry have been around for a number of years and will faithfully transfer the money to your loved one in need.
If you were unsure how to send money, the main take-away is that there are a plethora of great ways of sending money to loved ones, paying bills or even storing money for important payments or events. You just have to decide which money transfer service has the terms that best suit your present situation and lifestyle and the situation and lifestyle of loved ones who might need to be on the receiving end of your largesse.