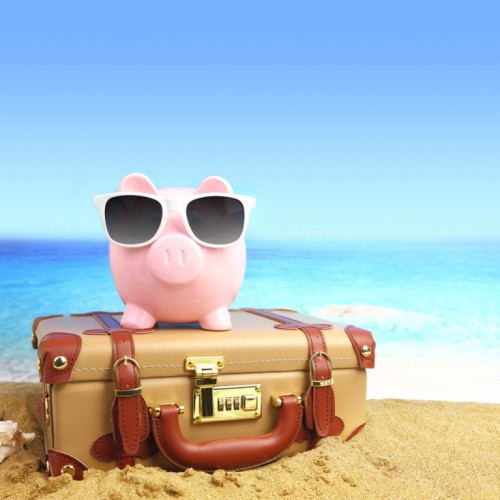 It's always a good idea to set money aside on a regular basis. Whether or not you can think of anything big that you might need to save for in the foreseeable future, putting money away always works out for the best.
Saving money for a goal that you don't even know of isn't usually easy, though. Things get much easier when you have specific aims to work towards. When you have a well-defined goal, depriving yourself of instant gratification to save for a future purpose can actually feel good. Planning for specific spending aims is a well-known psychological trick to motivate saving. It means spending to a plan that you understand, and know to be within reach.
You may need to deprive yourself of many things that you like. All the while, though, you'll find yourself focusing on the things that you are trying to attain, rather than the things that you are doing without.
Other brain hacks exist that help you save.
Trying selective spending
Everyone loves a vacation. Not everyone cares about luxury digs when traveling, though. Some care intensely about having enough money to shop; others like the idea of sampling the best local delicacies that a region has to offer.
A person might decide to try cheapest possible couch surfing website for a place to stay, but splurge on these other areas. For this person, such a move would put money in the right place. It would help him come away from the vacation feeling very good in spite of the fact that there were rented couches involved.
It's possible to plan such cutbacks everywhere. Whether you like to go to concerts or buy the best possible food for your cat, there are always other places where you can cut back to make it possible. You could decide to live in a smaller house or use public transportation instead of your own care. Making sure that the choices you make are the sensible ones for you can go a very long way towards helping you make sure that you have room in your budget for the big purchases that really matter to you.
Prove to yourself that you care enough about something: save up for it
How do you know if something really means enough to you to justify spending on it? One way to know would be to tell yourself you will only buy it once you save up for. Whether you want to save to spend on Chrysler parts to upgrade your truck, take dance classes, buy concert tickets or go on a vacation, you want to set yourself the goal of doing without other things, and saving up for it. If you can take the trouble to do with, you obviously care about it.
Being frugal isn't about being cheap
It's important to understand that frugality is about smart spending. It is completely different from cheapness. The world's richest people practice frugality, putting money where it matters, rather than in places that it doesn't. It can be a great formula for success.
Maria Watkins is a personal finance advisor who helps people manage their money when they have no clue how to do it themselves. She enjoys sharing her knowledge with a wider online audience through blogging.