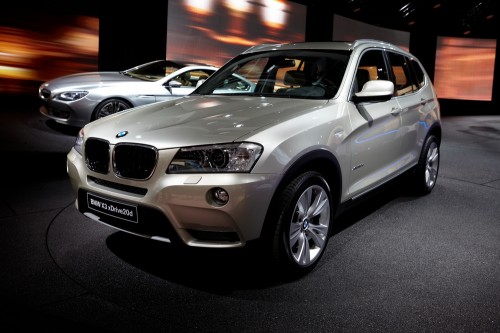 One of the big dilemmas facing car buyers is that there are so many different models to choose from, it can be hard to know which one would be the right choice, add to that equation the need to try and get the best possible deal on price, and you can easily get confused.
If you browse online at St. Louis Auto Stop for example, you might be able to find the car you want and the deal you want, all in one place. Browsing online for your next car is a smart way to save the legwork and save some money too, so here are a few tips to help you make a smart car-buying decision.
Changing attitudes
We buy so many things online these days, including big ticket items, so it makes sense that our attitudes towards even buying our next car online, are definitely changing.
A survey carried out by the Autotrader magazine, revealed some revealing details about how a lot of us view the current traditional car buying process.
A staggeringly low figure of just 17 people out of 4,000 surveyed declared that they like the current traditional way of purchasing a vehicle. That is an overwhelming and highly persuasive confirmation that big changes need to happen in order to bring the way we buy cars, more in line with many consumers line of thinking.
The introduction of the internet has made savvy customers out of many of us and plenty of us are now very adept at shopping around for the best deals online, rather than simply accepting the price being offered by the salesman in front of you.
It seems that if the survey is a true reflection of what most of us want to see, anyone selling cars to consumers, will need to look at how they can update the customer experience in order to give us what we want.
High-pressure sales techniques
It is probably fair to speculate that one of the fundamental reasons behind a change in buying attitudes and an interest in buying cars online, has stemmed from the experience that many of us encounter when we enter a showroom in search of a new car.
What many of us simply don't want or like, is to feel pressurised the moment we walk into a showroom. Sure, we want to know about the features of a car we are interested in and would like answers to some of our questions, but not many of us feel entirely comfortable with high-pressure sales techniques being deployed.
This is one of the main reasons why buying a car online appeals to many of us it seems.
Test drives are always going to be important
You don't ask to try out a big screen TV or a smartphone beforehand, if you are buying online, but things are a bit different when it comes to buying a car over the internet.
The vast majority of us still want to arrange a test drive of a vehicle that we are interested in buying. This is understandable when you think of the money you are going to be spending, plus you also don't really know that you are going to like the car once you get inside it and take it for a drive.
Having said that, a lot of buyers don't enjoy the test drive experience at a dealership, as they feel pressurized when they commit to taking a ride with the salesman on board with them all the way.
Negotiating online
Communicating online is something that most of us do on a daily basis and therefore it wouldn't take much change to the car-buying process, by negotiating the price and all the relevant details of the deal online.
Arriving to pick up your new car having already agreed a deal subject to a satisfactory test drive, would for many of us, being a good way of combining the old with new ways of car buying.
If you do decide to search for your next car online and find what you want, do exercise plenty of caution if you are agreeing to buy a vehicle from anyone other than a recognized dealer. There have been examples of unscrupulous rogue sellers, demanding a downpayment to secure the vehicle, which could be the last you see of the money if you are not careful.
You won't have those concerns with a dealer who enjoys a good reputation of course, and when you look at it, there are certainly plenty of benefits attached to buying a car online.
Joel Douglas works as a credit controller by day. He enjoys writing personal finance articles during his free weekday evenings, typing by the fire in winter, or out on the deck in Summer. He hopes you find his articles useful when making buying decisions.