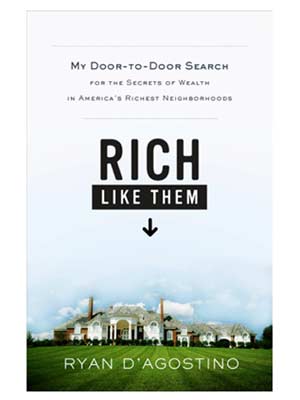 Ryan D'Agostino's new book called "Rich Like Them" which is a very different finance book them some may have been expecting.  He took a unique approach of getting information directly from the source to bring their stories to you.  You can see my review of the book here.
We are having a giveaway contest of this book to one lucky reader who can enjoy the book and stories Ryan has shared with us as much as I enjoyed it.
To enter the contest, please leave a comment below or contact me on Twitter at BudgetPulse.  One entry per person and the contest will last a week until April 22nd where one person will be chosen at random to have the book.