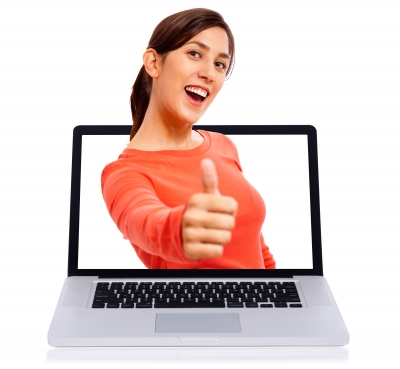 It doesn't matter if you are running e-commerce, B2B or affiliated ads website, nothing will be more frustrating for your visitors than a slow-performing site. It can result in a high bounce rate, abandoned shopping carts and annoyed users who may never return. Upload time is also a factor Google takes into consideration when ranking a site, so you will plummet to the bottom of the search engines if your site isn't super-fast for your visitors. Learn how to speed up your website.
Choose the Right Server
Your server of choice could cause your slow site speed. If you regularly welcome a high volume of traffic to your website, this could slow down your server's response time, as it will not be powerful enough to accommodate your influx of visitors. If you believe this could be the case, you should learn how to move to a new server, such as easily transitioning from shared hosting to a VPS.
Embark on a Compression Audit
Every website should focus on ensuring their files are as small as they can possibly be, but without sacrificing on the site's quality. The smaller you make each file, the faster your website will load each day. You might be shocked to find that web pages which feature lots of content and images can often exceed 100KB in size. Speed up your site by compressing your files to avoid disappointing your visitors.
Enable Browser Caching
Website elements will store on a visitor's hard drive in either the cache or temporary storage. As a result, this will allow the browser to quickly load a page the next time they visit your site, so it will not need to send another HTTP request to the server. So, unless a visitor deletes their cache, your site's HTML document, JavaScript files, images, and stylesheets will be downloaded onto their computer. So, reduce stress on your server by enabling browser caching on your website.
Crop Your Images
In addition to cropping various files, you must take a proactive approach to cropping your image sizes. It's an effective way to increase your conversion rate, as it will allow viewers to enjoy a fast load speed while making an informed buying decision on your website. However, a reported 45% of the top 100 e-commerce websites fail to compress their images.
If you're unsure if your images are slowing your site down, you should run a page speed test to identify the cause of the problem. If the image size is a problem, you must take the time to reduce your image sizes to boost your page load speed. According to one study, resizing 22MB photos down to 300KB led to a 70% reduction time, so a user could quickly interact with a website.
Always try to resize your images to supercharge your website. Avoid uploading an image that is 2000px wide, and instead attempt to resize it to approximately 500px wide, or to suit your site's page width. It will make a dramatic difference to your site's speed.
Minimize Your Codes
Speed up the load time, reduce your page size and decrease the network latency by removing whitespaces, HTML comments, empty elements and CDATA sections from your site. If you are using a WordPress website, you can do this easily by optimizing and compressing your website codes.
Turn to a CDN
A content delivery network (CDN) is simply a collection of web servers, which are equally distributed across multiple server locations, so they can dependably deliver content to your web visitors. The server that delivers the content will be specific to each network, as it will often be measured by a visitor's proximity to a network. So, they'll receive content from a server that offers the fewest network hops.
Say Goodbye to Flash
As much as you might love it, it might be time to say goodbye to Flash. Not only is it an outdated element on a website, but it can considerably reduce your site's speed. There are many other ways to incorporate animation into your website but, if you need to use it, you should only do so in small amounts to continually run a fast-performing website.