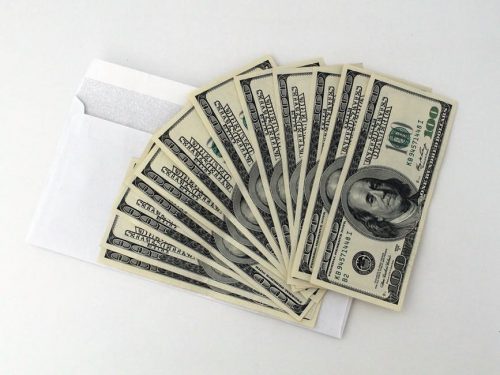 Investing with borrowed money can generate significant returns, though it doesn't come without its fair share of risks.
With interest rates near historically low levels, it may seem tempting to take out a loan to invest with.
Before making this decision, there are a few things you should consider. Keep reading this guide to determine if borrowing money to invest is right for you.
Methods of Borrowing to Invest
There are a few different routes you could go if you are looking to take out a loan to invest with. Borrowing money can be extremely helpful, and it can also be detrimental to some.
To gain a better understanding of how borrowing money to invest with can benefit you, it's essential to understand your options.
Margin Loan
A margin loan is borrowed money from your broker that you can use to invest in various assets like stocks and electronically traded funds (ETF's.) Margin investing is difficult for many investors to understand.
According to rules set by the Financial Industry Regulatory Authority (FINRA), you must maintain at least 25 percent equity in your account of the total amount you borrowed on margin.
Personal Loan
Another method of taking out a loan to invest with is a personal loan. The interest rates with personal loans may vary based on factors such as
— Your credit score
— The amount you borrow
— And the term of the loan
It's best to do your research and shop around to determine the best interest rate. It is also recommended if you are taking out a loan to do so through an established company to avoid any potential scams.
Things to Consider
Investing with borrowed money is easy, right? Not so fast.
Investing in the stock market is a difficult task, let alone using borrowed money to invest with. Here are a few important things to keep in mind.
Risk Management
Using borrowed money does come with its risks, but depending on how well you manage the risk will determine the return you get.
Part of risk management is having an exit plan. It's recommended to develop an exit plan before investing in any asset as they can lose value over time and put you in negative territory. Exit plans can come in the form of a stop-loss, or merely having enough capital to cover your losses.
Interest & Fees 
Another critical thing to keep in mind if you are looking to get a loan and invest with it is the interest and fees that come with it.
Some loans charge high interest and fees that can potentially put you behind, making it hard to make up the losses with returns. Look for a credible, established company when taking a loan out.
Final Thoughts on Borrowing Money to Invest 
Here is the deal – borrowing money to invest with can reap significant returns if you manage the trade accordingly. Managing a trade includes developing a sound investing strategy and having an exit plan.
Remember, the costs associated with borrowing money is guaranteed, but the return on your investment isn't, so plan accordingly.
For more informative articles about investing and personal finance, check out the rest of our blog!