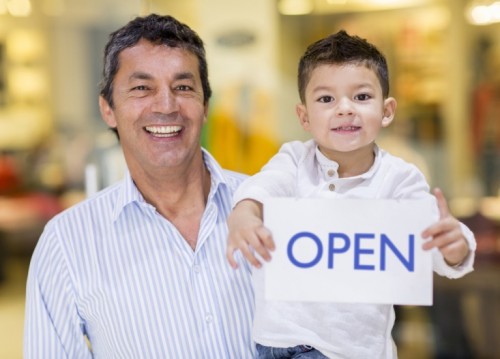 So many businesses have watched their budget spiral out of control. So many, in fact, that being in a perpetual state of debt almost seems like a normal state. There isn't a country in the world that doesn't owe money to the International Monetary Fund (IMF) – so what chance does your SME have?
While your budget can cope well enough when it's ambling along, making a small transaction here or a tiny withdrawal there, the real body blow comes when you've got to make a larger investment.
Finding a shop to let can cripple your finances if you make a poor decision. A retail outlet in an undesirable location, for instance, will see your profits diminish faster than a lilo losing air.
That's why, like any budgeting decision, purchasing a new property requires effective planning. So, we've made this list of top tips to help you get started – and stop your budget brimming over.
The right advice
Snake oil merchants, shysters, Del Boys and con artists – dodgy letting agents have been called all this and more in the course of pursuing a sale. The worst of the bunch will stretch the truth to breaking point, like a serial love cheat trying to justify their various trysts to a furious partner.
To prove the point, here's a typical (albeit fictional) conversation between a dodgy letting agent and a customer.
Customer: Does the shop have full central heating?
Dodgy Letting Agent: The shop is extremely warm in the summer and, as you can discern by the glorious north-facing windows, heat can be gained by solar means, providing an energy efficient property.
Customer: So… it doesn't have full central heating?
Dodgy Letting Agent: Erm, no.
Straight-talking honesty is what you want from a letting agent. We've looked around and can heartily recommend CoStar, a company which provides lucid detail on its website and will work hard to find you a property within your budget.
The right location
The perfect location isn't just about where your customer can shop. It's also about what you can afford.
Some businesses have sunk as soon as they've placed their business in the wrong location. Imagine a clothes shop in an industrial estate or a food van in the backend of nowhere. Are these enterprises really ever going to make a profit?
We'll let the obvious answer to that question hang in the air while we give you some advice. If you can't afford your ideal location, there are probably a few nearby places that you can afford. If you're a small company, you don't necessarily have to be in the heart of the city. A clothes shop, for instance, can find a hip enclave for a cheaper price.
If you've got anymore top tips when budgeting for a new shop to let, get in touch. We'd love to hear them!