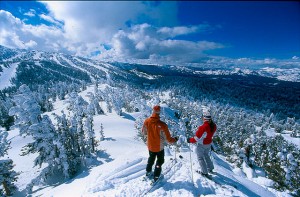 Going skiing is often considered an expensive way to vacation, but it does not have to be. In fact, there are many ways that you can save money when you plan your ski holiday to ensure it does not cost too much. Here are a few budget-friendly tips to keep in mind to make sure you enjoy a fantastic—and affordable—ski vacation this year.
Traveling to Your Resort
Consider the distance you will need to travel to get to various resorts because the easier it is to get to, the less money you may have to spend on your travel. Somewhere near to an airport is ideal, like Park City.
When you travel by plane, always use a site like Skyscanner to check for the best deals. You may also be able to save some money by booking your flight early on.
Travel Out of the High Season
There are only a few months of the year when you can go skiing, but there are really busy times that you may want to avoid. These peak times are nearly always more expensive, and everything from ski packages to accommodation and travel tends to cost more. If you are able to, avoid the busiest times of year like Christmas, New Year, and school holidays, and you could make some instant savings.
Find More Suitable Accommodation
Accommodation is often a large expense on your ski holiday, but you can save money here as well. When you look for Park City lodging options, you may be able to make some savings by booking early, and you may also want to stay in self-catering accommodation rather than booking hotel rooms, which can be especially useful for larger groups. As always, compare a range of options to find the most suitable.
Hire Equipment Rather than Buy It
If you do not have all of your own ski equipment yet, the best option is to hire it. That way you can save a lot of money that you would spend investing in all your own kit. If you do rent, make sure you sort this out early on. Look around for deals, then book online and collect when you arrive. You may be able to make large savings this way compared to sorting it out on arrival.
Constantly Look Out for Deals
Once you know that you want to go on a ski holiday, be on the constant look-out for deals. Sign up to the social media accounts of ski providers, sign up to newsletters from accommodation providers, and keep an eye out for coupons on restaurants and activities in the resorts, and these can all help you to save money on your ski vacation.
Find the Best Deals on Your Ski Vacation
Ski vacations can be expensive, but they don't have to be. By keeping a few tips in mind when you start planning your holiday, the overall savings can turn out to be impressive. So start thinking about your trip now, and remember to look out for ways to save money in every area of your vacation, then you too can have a great time without having to worry about spending too much on your ski trip this year.
Luke Sterling works within the travel industry as a consultant. He always appreciates the chance to share his ideas and insights online and has written for a number of different websites already.