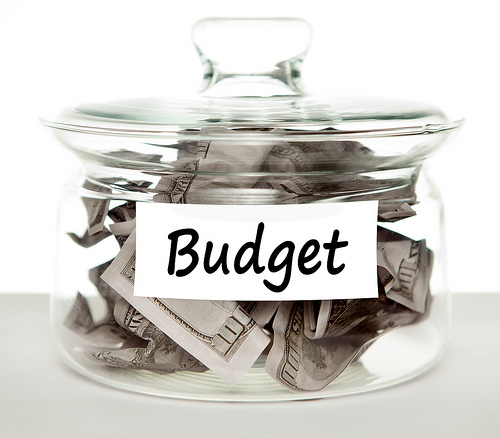 When it comes to living a healthy lifestyle, we are constantly bombarded with ads for expensive supplements, gym memberships, and organic foods. In reality, however, few of us can afford to go on a week-long juice detox or spend hours with a personal trainer. Luckily, there are ways to begin living a healthier life that don't involve emptying your bank account on overpriced gimmicks. Here are a few hacks to living an overall healthier lifestyle by eating healthy on a budget.
Find Low-Cost Natural Foods and Vegetables
While it is true that many healthy foods cost more money, there are several ways that you can get outstanding deals on natural and organic foods, as well as fruits and vegetables. When purchasing everyday food, do some research on cheaper organic and all natural food brands. Stores such as Kroger, Trader Joe's, and Target carry many store name organic foods, which you can get at a lower price point than other brands. Most major grocery stores are also beginning to carry more and more low-cost brands, such as Hampton Creek, which specialize in foods that have no added chemicals at a lower price point. Another great way to find these natural and organic food brands at lower prices is to look for coupons. Many of these companies actually offer coupons on their websites or in their e-newsletters. Stores such as Target, Kroger, Walmart, and many others also regularly release coupons for these premier food brands.
When it comes to finding low prices on fresh fruits and vegetables, minus the GMOs and chemicals, try shopping locally and seasonally. Local grocery stores and farmer's markets often have great deals on perishable foods. Many local farms also offer community-supported agriculture programs (or CSAS). These programs allow you to buy a monthly or weekly subscription to a variety of farm products. You then receive a portion of fruits, vegetables, and other local foods regularly for a fraction of the cost.
Utilize Your Freezer
The freezer is one of the most underrated ways to save money, particularly when you are trying to be healthy on a budget. Sure most of us associate the chronic freezing of foods with our grandmothers, but dismiss that notion and get on the freezer train today. The first thing to know is that when you find a great deal on healthy foods using the tips above, do not be shy about buying in bulk. Even when it comes to perishable foods, like free-range chicken or organic blueberries that you find for a great deal, buy more than you think you could use and simply freeze and store most of it. While there are certain rules when it comes to freezing various foods, most food items can be saved by using your freezer. So go ahead and stock up on deals while you can.
The second way to use your freezer to maintain a healthy lifestyle is to cook in bulk and store leftovers in the freezer. It is always cheaper to cook more food at once, so go ahead and indulge yourself in a cooking extravaganza. Then store leftovers in Tupperware containers containing reasonable portions for your lunch or dinner that you can thaw and eat whenever you want. This also gives you a lot of healthy options when you don't have time to cook. Rather than eating out, grab a portion of your frozen organic chicken chili and dig in.
By utilizing these tips for finding low-cost healthy foods and utilizing your freezer, you will be well on your way to a healthier you, without breaking the bank.