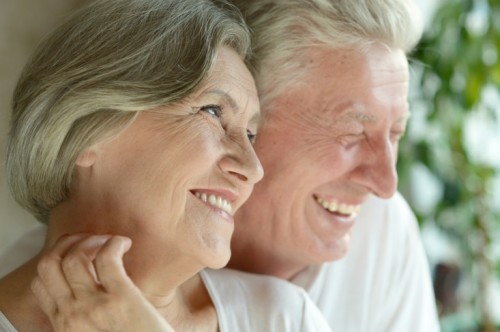 Saving cash for a rainy day is wise — especially when you're nearing retirement.
But while wages stick to the same level and the cost of living rises, you may drift towards the time of your life without a desirable nest egg.
All is not lost — according to recent figures from major mortgage lender Halifax, the price of an average UK home hit a record £229,958 in August 2018.
And through equity release or remortgage, it's possible to secure a slice of these funds without selling outright. If you're budgeting beyond 50, they're worth consideration.
Remortgaging
When you've got an existing mortgage, you can remortgage to raise a lump sum of cash from your home equity and stay in the home you love. You're basically arranging a new mortgage deal that's bigger than the one you have.
The more equity you have in your property and the less you're borrowing against that value, the more competitive the interests offered will be.
And the lending criteria are similar to a traditional mortgage — so you should be eligible if your income is sufficient.
Once the process is complete, you'll own less of your home than you used to, since you've effectively sold the equity in question back to your mortgage provider.
But while house prices are rising, it allows you to convert that extra value into cash to spend on anything you desire — from a Sandals Caribbean wedding package for your daughter to your own dream kitchen from artisan design firm Artichoke.
Equity release
Equity release can be an excellent alternative if you're 55 or over, your mortgage is completely or nearly paid off and there's lots of value in your home. It can also be beneficial for those with interest-only mortgages and no way of repaying the capital.
It unlocks some of the equity in your property by a different mechanism and the most common equity release scheme is a lifetime mortgage — a loan taken out on your property in return for an income, lump sum or mixture of both.
You'll still own 100 per cent of your home and you don't have to pass credit checks or meet affordability criteria. Plus, there are no monthly repayments as the interest rolls up each month and is added to the total loan amount.
A drawdown version of this scheme is ideal if you don't need a big lump sum at the start — an agreed amount is set aside for you to access conveniently as required and you only pay interest on what you release.
All plans are regulated by the Financial Conduct Authority and must comply with the Equity Release Council Code of Conduct.
It's crucial to seek advice from a qualified financial adviser before embarking on remortgaging or equity release, but marketing site Later Life Lending has handy calculators which give you a ballpark figure of how much cash each might generate.
Budgeting beyond 50 can be tricky, but in the right circumstances these plans can free up cash for a fulfilling future.
How do you budget before retirement? Share your thoughts in the comments section.