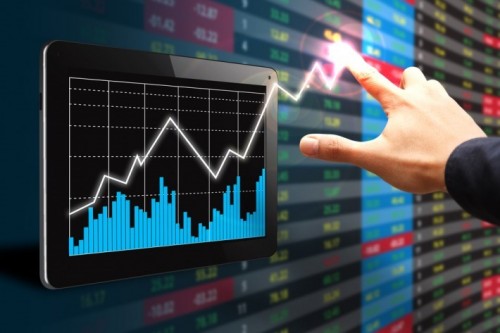 Investing in your future is important if you want to buy a house one day, retire or send your kids to university. But, for many people living costs are high. Everything adds up, from commuting to energy bills to weekend trips. If you work in an expensive city like New York or London, it becomes even harder to save.
Budgeting so that you can invest your money in a diverse portfolio is a sensible plan. Consider your financial goals. Both short-term and long-term aims should be factored in. Building up an initial fund to invest doesn't have to be difficult. Here are some tips to help get you started.
How much do you want to invest?
 You might think that you need a massive lump sum to get started with investing, but that's not the case. Monthly contributions are an option with some plans, including index funds. Typically, these are low-fee accounts that require an upfront payment. They then automatically take a small sum from your checking account each month. In this case, you can choose an online broker. That broker will allocate your funds across a variety of investments.
To sign up for this type of plan, you will need to have around $3000 saved up. Your cash can then be distributed across different stocks. Sounds quite manageable, right? This is an option that can be used as part of a retirement plan, since it's not too risky. Another benefit of index funds is that they cut out the middleman – your financial advisor.
Budget for your investments
You can now breathe a sigh of relief knowing that you don't need to save $20k in the next year. Coming up with a savings plan is a lot easier when it seems realistic.
First up, you need a savings account where you can transfer your hard-earned cash. That way, you're not tempted to dip into it. Bit by bit, with some care, it will grow. This can be considered an investment in itself, if you want to start small.
Make a spreadsheet of your monthly expenses and think about where you can cut back. Little changes, such as switching your daily latte for the free office coffee, amount to large savings. Pack a lunch every day and stop eating out so much. Invite friends round to the house, rather than heading out to bars.
If you want to do something more concrete, you could use online trading as a way to expand your investment sum. Contract for difference or CFD trading is one popular option. This is a form of financial derivatives trading and involves signing up with an online broker, where you can trade across a variety of financial assets. Those products could include currency pairs, commodities or stocks, for example. You'll be speculating on the rising and falling value of those instruments over short periods of time, which means you could speculate and potentially profit even when markets are on the decline. It can be a risky business, so make sure you get clued up beforehand. Any profits can be put towards larger investments.
Budgeting for investments sooner rather than later is a good idea. Savings will accumulate with time, whether you keep them in a savings account or choose a product like an index fund.