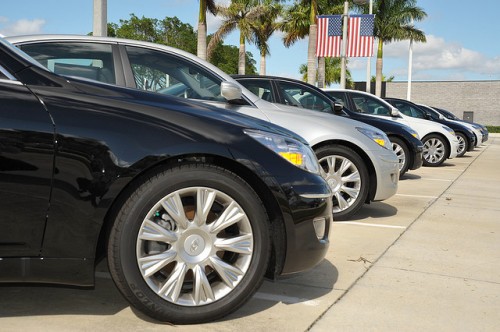 Have you made late payments on your bills? Perhaps you are engulfed in high debts and bankruptcy and you could not keep up with the payments. Or maybe you have had to max up your credit card, thus damaging your credit score. Dealing with a bad credit can lead to high levels of stress and frustration but buying a car when you have bad credit isn't the toughest job in the world.
Now it is time to buy another car and you have serious thoughts if you will get approved for a loan. Money lending is based on risk. The riskier you seem to be as a borrower, the higher will be your interest rate and lesser money will be borrowed to you. You will be seen as a "high-risk" borrower but bad credit does not have to stand in the way of your dream car. The following steps will enable you to clean up your credit and find the ideal auto loan to help you buy your car.
Improve your credit before shopping
Try cleaning up your credit before applying for a loan. By paying off past due account and rectifying credit report errors, the chances of a loan approval will improve manifold. Be on your best behavior in the months leading up to the loan application and try adding positive information in your credit report. Ensure that you do not take on any new credit obligations as this will serve as a red-flag to the auto lender.
Check interest rates
When you have bad credit, you will be typically charged a higher interest rate for the money that is being lent. Avoid taking a loan in which the interest rate is more than double the current rate. The interest rates will affect your monthly expenditure, so you should check your budget and see what you can afford before zeroing down on the loan.
A bigger down payment
Even though your finances might be haunting you and a down payment for a loan might be tough, remember that in the eyes of the lender, the higher the down payment, the better. A down payment will offset the taxes, fees, and interest and will prove to the lender that you have the discipline to save.
Be pre-approved
You can be more realistic in shopping for your car when you have a loan amount that has been pre-approved by either the bank or credit union. If you are unable to be pre-approved by your bank, try contacting lenders who cater to buyers with bad credit.
Avoid the non-essentials
Leather seats, premium speakers and a retractable roof are car features that appeal to many but are something that might not be suited for you. Due to a high-interest rate, you are already facing a higher loan payment and the addition of non-essential features in your car will only increase the loan that will have to be paid. Do not indulge in lavish desires when you are fighting with bad credit.
Be careful with the "Buy Here Pay Here scheme"
The Buy Here Pay Here trend might be catching on as it offers on-site financing with a minimal credit check, but they are often overpriced with the vehicles on sale being old and of poor quality. If you are keen to buy a car immediately, check the value of the car and inspect it carefully for any mechanical loopholes.
The advantages of a second-hand car
Buying a car from it's owner saves you a lot of money as the private sellers are more accessible when it comes to negotiations. Before buying a car from the owner, get a VIN history report of the car and have a thorough check of the car's functioning before you complete the final legalities.
Read all documents
The loan documents are lengthy, but it is essential to understand the terms of the loan as your money is on the line. The terms and conditions listed on paper should comply with the verbal agreements that have been held. Once you have bought the car, ensure that the title has been transferred to your name. The VIN on the title should be the same as that in the car.
Be wary of scams
You should be aware of sellers who ask you to buy extended warranties, glass VIN etching or credit life insurance for your car. These sellers will charge a high-interest rate and will con you into believing that these services are indeed helpful.
A bad credit score makes it difficult to shop for car loans but there are banks that offer auto loans even to consumers with bad credit. Try taking loans from a bank or from an auto financing lender as it will be more beneficial to your credit score in the long run. After all, "when you have good credit, you have good options."