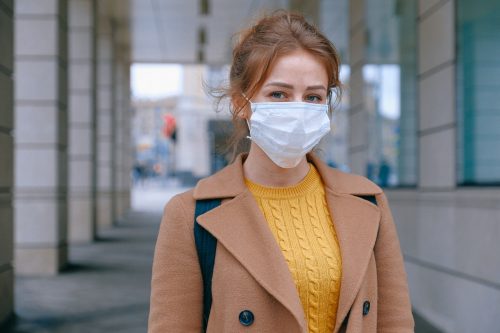 Photo by Anna Shvets from Pexels
The coronavirus has had a huge impact on the world as we know it. Businesses are struggling and you will also see that companies are having to change the way that they operate so that they can meet the new government guidelines. If you want to find out more then take a look below.
Pensions and Investments
Since the outbreak began, stock markets have fallen by a huge amount. They are very likely to remain quite volatile for a while as well. You may be wondering if you should do something with your pension right now. If you are currently paying into a pension and you have a number of years before you draw from it then you might want to increase your pension contribution so that you can make up for the stock market losses. Every contribution you make will be boosted by 20% tax relief. Your employer will also be able to match the contribution you make as well. If you need some support, then TailorMade Pensions are a great option.
If you are close to retirement then you might have seen your funds lifestyled. This essentially means that your pension has been moved to a less risky fund. It doesn't mean that your pension will not have taken a hit, but it will be less than if you stayed invested in shares. Not every pension scheme will offer this automatically, so do keep that in mind. It may be that you need to look into the benefits of a SIPP or that you need to make some other related changes to your pension.
A Quarter of Firms are Laying Off Staff
The scheme that has been announced by the government gives organisations the chance to furlough some of their staff who are on their payroll. The government will then cover 80% of their salaries. The numbers will have risen quite a lot since and this won't cover every worker who has been affected either. Other figures have shown that the number of people who are applying for Universal Credit has risen by 950,000 in two weeks alone. The majority of these people were self-employed. Even with the furlough scheme, some say that the UK unemployment rate could double.
Supply Chain Issues
Six out of ten firms on the ONS have stated that they are neither importing nor exporting right now. Those who are importing are doing so at half the rate they normally do. A lot of this could be down to movement restrictions, shut factories and even depleted workforces. The ONS survey doesn't even reveal the extent of the disruption either. It's possible that it is delayed and that the actual figure is much higher.
Of course, the coronavirus really has devastated the UK market and it would seem that more needs to be done to give those who are in need, more support. If this is not done then the economy may be hit even more and this could have long-lasting consequences for not just the investment industry, but for every UK sector.