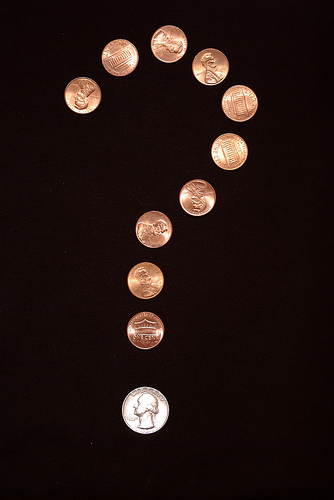 All of us have seen or heard about packaged bank accounts over the years, and many of us have signed up for them because of the services they may offer from insurance to movie rentals. But what happens when you never use these services that you are paying for? Can you claim back the money on the packaged bank accounts if you have switched providers? Well, today we will be covering these questions. Let's get started!
Not All Packaged Accounts are Created Equal
Different banks have different rules and depending on the branch you use you may never use the services that the packaged accounts offer. Or you might be in a situation where you would like to cancel the service but have forgotten about it, and it steadily comes out of your bank account every month. Some packaged accounts may appear to be legit but when it comes down to the fine print your goods and services may not be protected. As an example, your packaged account may offer you travel health insurance but may or may not cover particular sicknesses. You may want to reread the terms and conditions page for these services to make sure you aren't throwing your hard earned money out the window. Another example would be if your bank packaged account offers you insurance on your mobile phone this might only be for a specific situation and not from general theft or a mugging. Again you would have to check your terms and conditions carefully to see if you are truly protected.
Getting Your Money Back on a Packaged Account
There are sometimes instances that people that have signed up for their bank accounts don't even realise that people have been misled to purchasing these packaged accounts. Many cases of mis-selling have all over the UK. But what if you have a packaged account and you change your bank, can you claim back money on a packaged account if you've switched providers? The good news is that are companies out there fighting for you the consumer to get back your lost pounds. Many packaged accounts like Nationwide's Flex Plus account have been sold to customers that haven't been explained thoroughly what they are buying. The banks may have tempted you to sign up for these perks on the account without giving you the full disclosure.
There are a variety of different packaged bank accounts that include, Barclays Tech Pack, Barclays Premier Travel Pack, HSBC Advance and Premier accounts, Halifax Ultimate Reward, Lloyds Silver and Platinum, Natwest, Santander, and Nationwide. Each of these differently packaged accounts offers different services, but all charge your bank accounts a monthly charge of some fee. It's up to you to check and see if you have a hidden charge on your monthly bank statement. Even if you know, that are being charged and have felt like you have been taken advantage then you rest assured that there are companies out there to help you.
Companies That Can Help
Again, there are companies that are out there who understand that the banks have miss represented themselves and haven't lived up to their promises of providing the services they claimed. One of these companies is Quantum Refunds. They understand how the banks have taken advantage of people and have gotten back thousands of pounds for some of their customers in the past. If you think you have been mis-sold a package account then Quantum Refunds will help you get back what has been taken.