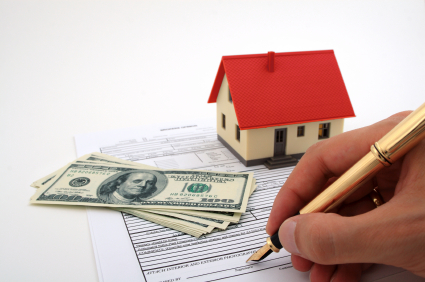 Home ownership is something most of us aspire to, but since the 2009 recession, it has become increasingly out of reach for many families. Sub-prime lenders took a huge hit during the recession, with many institutions filing for Chapter 11 bankruptcy.  As a result, the mortgage lending market has tightened up, with much stricter lending criteria in place to prevent a repeat of the unsustainable housing bubble that sparked the global recession.
Despite the difficulties, interest rates are extremely low right now, so a mortgage may well look like a more attractive deal than renting. However, mortgage rates have risen since Donald Trump won the U.S. Presidential election on November 8. They are now the highest since they have been since July last year and there is every indication that rates will continue to rise, since many experts believe we are headed for a period of inflation.
With this in mind, it is a good idea to give serious thought to whether you can afford to buy a home, or not.
The Benefits of Buying a Home
There are many benefits to owning a home, not least the fact that mortgage repayments are often cheaper than rental payments. Property is a capital investment. In most cases, the value of property rises over time, so if you invest money in property, you will make a profit in the long-term. Becoming an owner-occupier is also more secure than living in a rental. As long as you keep up with the mortgage repayments, you can live there for as long as you want, whereas a landlord always has the option to serve an eviction notice.
There are a few downsides, of course. As the property owner, you are responsible for making repairs. You also stand to lose your home if you can't meet the repayments. However, before you start looking at available property in your area, it is sensible to consider the costs associated with buying a home.
The Costs of Buying a Home
Legal costs are a big extra. It may be possible to find a lender willing to pay some of the conveyancing costs associated with buying a home, but you should still budget for it. You should also have money set aside to cover any moving costs, such as hiring a van for your belongings or making repairs when you first move in. It is rare to buy a home that doesn't need at least some work, even if it is only cosmetic improvements such as a lick of paint or a new floor. Other expenses to budget for include homeowner's insurance and any bills you will need to cover – bills that may currently be included in your monthly rental payment.
To buy a home, you will need to save up a deposit, unless you are a serving member or veteran in the U.S. military, in which case you will qualify for VA home loans. These are one of the few home loans that allow buyers to take advantage of a 100% financing option. There is a similar scheme in place for people buying properties in rural areas. If you don't fill the criteria for either of these two mortgages, make sure you have a deposit of at least 2.5% put by.
What's Your Monthly Expenditure?
Buying and running a home is a costly business, so prepare a budget before you get too excited. Responsible lenders will not consider offering you a mortgage if the cost of your proposed mortgage payments and insurance costs exceed 30% of your monthly income.
Lenders look at an applicant's financial history and current income and expenditure very closely before they make a decision. Any existing debt you have will be taken into account, so if you are carrying a lot of credit card debt or personal loans, this will affect how much you can borrow. If possible, pay down your debt before you apply for a mortgage.
An Honest Appraisal
Give your finances an honest appraisal. Mortgages are not like personal loans – the repayments last for 20+ years and interest rates are not fixed for the term of the mortgage. At best, you may be able to fix your repayments to five years, but after that, your repayments might be much higher.
Do not take on a mortgage if your financial situation or job is in doubt. Moreover, remember that if you are self-employed you will need to prove you have a reliable income and lenders will expect you to produce a minimum of three years' worth of accounts to back up your income claims.