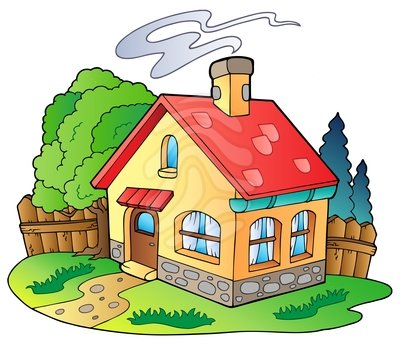 Your budget doesn't necessarily have to take a hit because you're buying a home. It is understandable that your mortgage remains one of the most expensive investments you had ever made in your life. People generally invest in a house only when they are "ready"—when they think that they will be able to pay off the home loan installments every month without jeopardizing their other expenditures or serious financial responsibilities. Yes, there are serious adjustments in the budget to be made. And, you have to educate yourself about the kind of changes that need to be made in the budget when you are securing a mortgage. The way you budget will go a long way in governing whether or not you'll be living a debt free life in future. So, read on in order to explore.
How can you prepare your budget when you are about to secure a mortgage?
Now that you have a mortgage, you need to prioritize it accordingly and this should be done before you secure the loan. Sit down in front of the computer and conduct proper research on the fixed rate interest home loans. Make sure you're securing quotes from multiple lenders out there. Who is charging what? Are you prudent enough to conduct proper comparison of the rates? Avail the online calculators in order to calculate the monthly installments to be paid. They (the monthly installments) will depend on the total amount of money borrowed, the rate of interest and the duration of the loan. You will need to ensure that you're borrowing enough to pay the price of the property as well as the associated fees and costs. On the other hand, you have to make sure that you are keeping aside the money every month to repay your debts on a regular basis. Needless to mention, your mortgage repayments will now be on the top your list of expenditures every month followed by food and utility bills. It is definitely prudent for you to cut down on your entertainment costs when you are paying a mortgage.
Educate yourself about fixed loans and variable loans and find out about the kind of adjustments you have to make in your budget
You can consider conducting a comparison between fixed rates and adjustable rates when you are about to apply for mortgage—but definitely not before knowing about the basic difference between these two. In case you are applying for mortgage with fixed rate, you have to pay the same amount of installment throughout the tenure of your loan. The fixed rates remain unaffected by the fluctuations in the market rate. On the other hand, when you are opting for loans with variable interest rates, you will have to pay interest rates in accordance with changes of the rates in the market. So, during the tenure of your loan, the interest rates may change. If they go down, you will have to pay less and if they go up, you will have to pay more. People who opt for these loans generally look forward to making the most of the reduced rates. However, if they go up, you have to make further adjustments in your budget. Settle for these loans only after knowing this fully well.