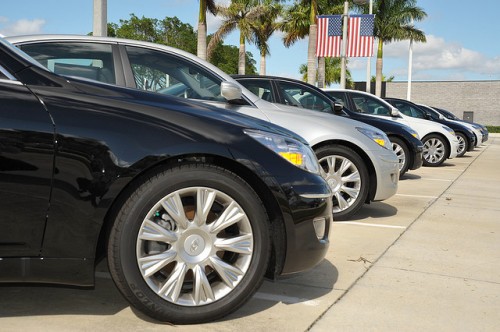 When it comes to buying your next car, It is far too easy to make a purchasing decision based on the price you see on the window, rather than take into account the various hidden costs that could influence your choice, if you had that information to hand.
You should be able to negotiate a good deal on a car over at GMT Auto West, and in addition to getting a great price, there are a number of things to consider, which can help you to find the vehicle which is just right for you.
What is your loan actually costing you?
The temptation to bring your monthly car payments down to as low a figure as possible could have some unfortunate side-effects and consequences.
What has changed in recent times with car loans, is that the length of the repayment term has been extended, meaning that 60-month repayment terms or longer, are now fairly commonplace.
The point you need to consider is that as much as you can understandably fall in love with a new car, you are buying a depreciating asset. This means that the longer you are paying off the finance charges, the more chance you have of the car being worth less than you owe on it, if you want to swap to a newer model.
Try to work out the potential depreciation rate and choose a car loan term that helps to ensure that you don't end up upside down on the figures. In terms of affordability, 36 months is still a good number, but the term has been extended in some cases, so that more people can afford to buy the car they want.
The question to ask yourself is if you can't afford the payments over a 36-month term, should you be lowering your sights a little rather than end up with a finance deal that costs you more than anticipate.
Know your trade-in value
A good tip to keep in mind when you are in the market for a new car, is to treat the purchase of a new car and the trade-in or sale of your current vehicle as two separate transactions.
At the very least, what you should be doing is going into the showroom armed with the true value of your existing car firmly in your mind. Knowing what you car is worth to sell privately and what you can expect for it as a trade-in, will ensure that you can spot a low number if it is offered to you.
If the difference is significantly lower than you expect or want for your current car, consider your options and either try to sell it privately to get a better price or at least tell the dealer that you think the price being offered is too low compared to the value that you have looked up.
The interest rate matters
Going back to the finance aspect of your new-car aspirations, as well as being more savvy about the term you agree to pay your car finance over, also make sure you research the interest rate you are being charged.
The main point to remember is that it would not be financially prudent to evaluate the loan deal being offered to you purely based on the monthly payment.
Many of us fall in love with the car we want at first sight and then go along with the finance deal being offered by the dealer, because we are already sold on getting the car. Make sure you check out your loan options and see what rates you can get with your credit rating and circumstances. That way, you can tell if you are being offered a fair deal or not, as signing up to an expensive finance deal, will add thousands to the total cost of your car.
Take everything into consideration
Different models tend to cost varying amounts to run, based on a number of different aspects such as which insurance group the vehicle is in and maintenance costs etc.
Make sure you find out exactly how much it is going to cost to insure your car each year and what the standard charge is for servicing the vehicle every twelve months. Fuel costs and how much you will have to pay in taxes are other aspects that can vary greatly between different models.
You therefore need to know the true cost of your vehicle and not just the monthly payment amount, before agreeing to drive away in your dream car.
Victoria Sutton has experience working in the car financing industry. She enjoys writing about personal finance matters, encouraging people to look at the longer term costs of running and maintaining a car for example.