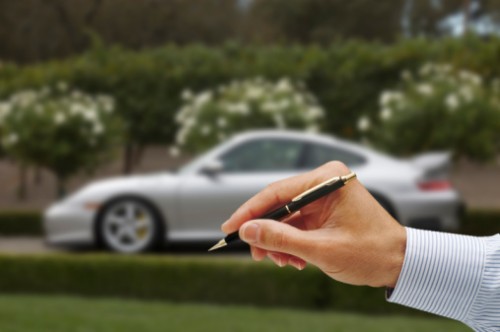 The value of a new car can depreciate at an alarming rate but that depreciation varies across models and manufacturers. Here in this article, we will tell you everything about car depreciation along with those factors that cause the depreciation.
What is Car Depreciation?
Car depreciation is the difference between the value of a car when you buy it and when it is sold. We all are well aware of the fact that we can never sell a car at the exact rate at which it was bought, but car depreciation is a mere loss because here the value of your vehicle keeps decreasing day by day and it then ultimately leads to a huge loss of money.
According to research, every car depreciates from 15-35% in the first year and then this percentage increases to 50% after three years but as said earlier, it all depends upon the models and manufacturing of the car. However, certain factors cause this loss of value, and by avoiding those factors, one can save his car from getting depreciated.
Every time we go out in the market to buy a car, we always focus on its fuel efficiency and the look or shape of the car whereas the primary focus should be the value of the car. According to CAP automotive, depreciation of a car costs three times more than an average person spends on a petrol pump, this is the reason why you should always go for a car that holds its value well because you ultimately will have bigger savings with it.
Factors that affect the car depreciation rate
Car depreciation is sometimes referred as the "silent thief" because it continuously and silently reduces your return on investment in your vehicle, however now we are going to mention those factors that cause this theft and how you can protect your car from it.
1.Mileage
Firstly, you need to keep one thing in mind, and that is to maintain an average mileage of 10,000 per year, the more the mileage is, the faster your car will depreciate. This will not only maintain your vehicle's value, in fact, it also will provide you better fuel efficiency, and you won't have to stop at the petrol pump every time you pass through it!
2.Owners
Just like the mileage of the car, if a car has a lot of owners to it and has been in many hands then automatically it loses its value. You can check the number of owners on the car's logbook, the fewer the owners are, the more valuable the car is!
3.General Condition
It is the fact that every time we go to a showroom to buy a car, we always look for something that has no scratches and the general look of the car is perfect. On the other hand, a car that has been damaged makes us feel less interested in it and ultimately, we expect the lesser value of it. Well, the general condition of a car matters a lot especially when you have to sale it. So, make sure, your car is in a good condition and if it is damaged then don't wait anymore and get it fixed as soon as possible is damaged then don't wait anymore and get it fixed as soon as possible, this will save you a lot of money!
4.Service History
Just like a person needs to be checked now and then to ensure that he is living a healthy life and a car also needs to get serviced once in a month to make sure that everything is going perfect, both inside and outside! Make sure that you have the receipts or stamps which show servicing according to the manufacturer's recommendations. Also, make sure that your vehicle history report is updated, it adds a lot in decreasing car depreciation!
5.Installations and Modifications
When you add amenities, and upgrade your vehicle by adding tire covers, LCD screens, stereos and other navigation systems, etc., you lose the value of the car rapidly. Yes, it might be shocking to you, and you might be thinking of these additions to be profitable for you, but truth to be told, these additions are going to cost you a lot of car depreciation. So, before adding anything to your vehicle, always keep in mind that the addition or the amenity should be beneficial to the potential buyers and he or she should be interested in it!
6.Ways to Limit Depreciation
Above we have mentioned the causes of car depreciation but don't worry because we have more to tell you about how can you limit or avoid that depreciation.
So, do you wish to save a significant amount of money in depreciation cost? Well here are the two ways that you can do it!
7.Keep your car for as long as possible
Well, we all wish to buy new cars and upgrade them, but you just cannot avoid the depreciation rate when it comes to new cars, the moment your car leaves the showroom, it starts to lose its value. So, what you can do is that you should stick to the car you already have and keep it new for as long as possible. By the time your car is ten years old, you can neglect the depreciation rates. For keeping it all new and perfect just get it serviced now and then and also avoid damages and accidents.
8.Used Cars
You just cannot keep up with your existing car and want to get it changed as soon as possible? Well, then buy a pre-owned as it will save you an enormous amount of money on depreciation because the owner already has paid half of the car's depreciation and you will not have to suffer that pain again!
Conclusion
Above we have mentioned the two ways that can save you from car depreciation and if you want more security and protection when it comes to the value of your vehicle then get it insured by a trusted insurance company. Furthermore, "research" is the most important of all factors and it implies on anything that you are about to buy. Especially if you are about to purchase a car then first make research on the model, company, and manufacturers of the car and see what value it holds in the market, also check the customer reviews about that particular car and then make any further decision. All of it will keep you from the extra expenses and will help you in saving a huge amount of money!