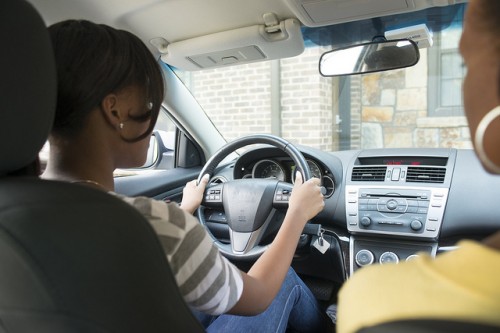 One thing all young drivers know is that car insurance is not cheap. Sometimes it seems very unfair that insurers charge so much to younger drivers even when they are responsible drivers. But insurance works on statistics, and young drivers are statistically more dangerous.
But all is not lost. There are a number of ways that you can reduce your car insurance costs even when you are a young driver, and here are a few to keep in mind.
Shop Around
Teen insurance can cost a huge amount, but this is an easy way to reduce your car insurance costs. By heading to a comparison shop and looking at the available insurance products, you can often find one that costs less. You can also visit the insurers' websites individually and keep a spreadsheet of the quotes. It does not take long, and you can save a lot of money this way.
Get Your Parents to Add You to Their Policy
It may work out as cheaper if your parents add you to their policy. This is not always the case, but it is well worth checking.
Use Telematics
Telematics is a fairly recent technology that is having an impact in the car insurance market. It involves installing a device in your car that then provides the insurer with feedback on your driving. If you drive safely, this will show the insurer that you present less of a risk, and you may see a reduction in your premiums.
Get a Less Powerful Car
Sure, you want to look cool in your new set of wheels. But think about the insurance costs. A powerful sports car is going to cost more to insure, so look for a safe model instead and this can help to keep premiums lower.
Drive Safely
The easiest way to increase your premiums is to drive dangerously. If you are involved in an accident that is your fault, you could see your premiums go up. It may even lead to legal problems, and you may even have to arrange a legal consultation regarding a car accident settlement.
Search for Discounts
This is another easy one to take advantage of. You may be able to find discounts for young drivers, often when you can show that you present less of a risk. For example, if you take a safety course or if you have a good report card, this can suggest you are going to be more responsible behind the wheel.
Pay a Higher Deductible
Paying a higher deductible can help to lower your premium. However, if you do need to claim on your insurance, you will have to pay more. This could end up costing more than the money you save on your premiums, but if you are a safe driver, it may be a risk you want to take.
Save on Your Car Insurance
As a young driver, you will often have to pay more for your insurance than older and more experienced drivers. However, you can put these tips to good use to reduce your premiums and enjoy paying less, so see which of these you can utilize today.
Lara Fowler works as a personal finance consultant. She enjoys helping people save money and manage their finances whether they are clients or not and spends some time each month writing articles which appear on personal finance blogs.