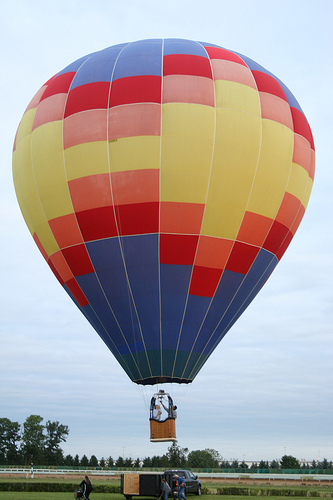 Guest post by Paige from from GetApproved.com.au, the experts in car loans and vehicle financing. Find out more by visiting their website.
For most, paying off your mortgage or car loan instills a sense of relief – the end of an arduous journey that would have taken years to complete. However for some debtors, the end of their term may signal a sizable balloon payment that must be made before they can sufficiently clear the debt.  Learn what a balloon payment is and whether it's right for you.
What is a car balloon payment?
Car finance with a balloon payment is a type of interest only loan where the principle amount on the loan is due at the end of the term, rather than being gradually paid off throughout the life of the loan. Because this final payment is usually a substantial amount, this phenomenon has been dubbed a "balloon payment". Car loans in Australia with balloon payments are very similar to car leases in that your monthly payments only cover the interest accrued over the life the loan and not the principle amount, and you are essentially only paying for the use of the car and not for its actual value. The difference of course, is that you still officially own the car during the life of the loan.
Who should get car loan with a balloon payment?
Some of the benefits of a car balloon loan include a lower deposit, lower interest rate and lower monthly payments as the payments and deposit only cover the interest. However, at the end of the loan term, borrowers will need to find the money to make the final lump sum payment or refinance the outstanding amount.
Balloon payments are generally taken out by individuals who are financially strapped and cannot afford to make higher monthly payments or secure more favorable loan terms. Others, in an attempt to take advantage of the balloon payment, try to sell their vehicle privately before the balloon payment is due. The money can then be used to pay off the loan in full.
Balloon Payment Pitfalls
The main risk associated with a balloon payment arrangement is, of course, the size of the final payment. If the borrower is not able to make the balloon payment and is unable to refinance, he or she risks the car being repossessed by the lending institution. Balloon payments will also generally involve slightly higher interest rates than standard car loans.
For most borrowers, a balloon payment will be a loan of last resort, as many will find it difficult to make the final balloon payment in one lump sum. Professional advice from a financial advisor will help you determine the best type of loan for your situation.