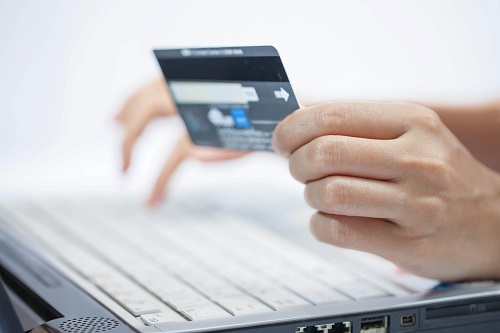 If you are in the market for a new credit card, it is easy to feel overwhelmed by the amount of choice on offer. Check out the latest credit card offers and before long, you won't know which way to turn. You know you need a credit card, but how can you tell the difference between the best rewards credit cards and those that offer cash back? It's a tough choice, so let's take a look at the differences between rewards credit cards and cash back deals.
Rewards Credit Cards
Rewards cards are a popular choice. The best rewards credit cards give you anything from money off in-store purchases, vouchers towards travel and products, bespoke offers, or air miles. You earn rewards each time you spend on your credit card, so think of it as a loyalty scheme but with a broader reach than your supermarket loyalty card.
Depending on how much you use a rewards credit card, you can build up a considerable bank of rewards, which include anything from loyalty points to air miles. Many credit card companies offer a tempting sign-up rewards bonus, so if you apply for a credit card that pays air miles on spending, you can start your account off with a big chunk of valuable air miles, which can then be used to upgrade a ticket or pay for a new flight.
Cash Back Credit Cards
Cash back credit card deals are less commonly available than rewards credit cards, but they are proving popular with savvy shoppers. A cash back credit card lets you earn money each time you spend. The amount you earn will vary according to the deal you snap up, but the majority offer 1% cash back on spending.
Clearly, 1% cash back is hardly a huge sum of money, but for a big spender, it could prove to be a lucrative deal. Imagine if you used your cash back credit card to pay for all your monthly groceries, fuel, business travel expenses, and big purchases. If your monthly balance hits £4,000, you have just earned £40. In a year, you could rake in £480, which is enough to buy a few rounds at the local wine bar!
Do bear in mind, however, that some credit card companies place a cap on how much cash back you can earn in a year, so read the T&Cs before you start spending.
Make the Right Choice
The right deal for you all comes down to your lifestyle. Unless you a big spender who typically exceeds a £1,000 per month on a credit card, a rewards card will probably be a better choice for you.
Check out the rewards deals and select a card that best fits your lifestyle. Love to travel? Go for a credit card that pays air miles. Do a lot of driving? Choose a credit card that rewards fuel purchases.
Remember that it pays to do your research before applying for a rewards or cash back credit card, as offers change from one month to the next.