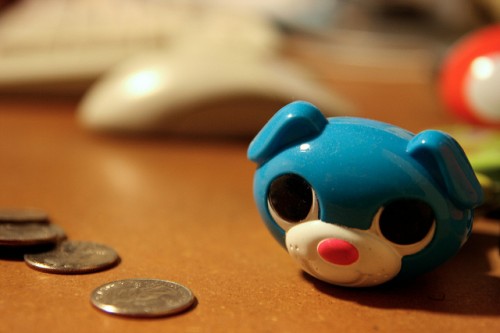 Part of the American Dream is to build your wealth, driving yourself forward by seizing every opportunity you can and working hard. However, having money isn't just important for living a nice life and having spare cash at hand, it's also becoming increasingly important for putting together your retirement plan.
From paying for your children to go to college to funding health care costs, you may find that your savings can soon disappear and with so many people finding themselves struggling with debt, how do you avoid money problems and create this financial safety net for you and your family?
Don't Buy a House that You Can't Afford
One of the biggest things you can do to show that you've built up your wealth is own your own home. Years ago, you'd buy a house, live in it for 30 years and then sell it, cashing in a large profit in the process. However, with uncertainty in employment and with people moving around more, this is no longer the case for many people.
People don't stay in jobs long enough anymore and Generation X and Y are becoming increasingly mobile when it comes to their living arrangements. Therefore, people are building up less equity in the homes that they're buying, which means they're either making little or no money or even losing money when it comes to selling their properties.
Sadly, banks have also added to this destruction of wealth as people have been provided with vast amounts of money that they simply cannot afford, meaning huge monthly payments are all they've got to show for owning their own home. That's why it's crucial that you manage your expectations when buying a home, purchasing one that you can afford and that you'll be able to withstand fluctuating house prices with too.
Not Putting Plans in Place Quickly Enough
Ask a twentysomething what their retirement plans are and you'll probably receive a blank stare in response. Because they feel as though they're still very young and their whole life is ahead of them, they don't feel as though they need to start saving now, however, you can never start saving too soon! Over time, interest can accumulate on money that you are saving, and the crucial element involved in this is time. The longer you can invest and save for, the better retirement fund you're going to be able to create.
The sooner you start saving, the better financial cushion you're going to provide yourself with, and not just when it comes to retirement funds either. Unfortunately, things can crop up in life that are unexpected, whether you're made redundant at work or you're involved in a car accident that leaves you injured and unable to work (Teague & Glover Law will be able to advise you on your rights here).
If you do find yourself in this kind of situation and you haven't put savings away, you're going to be heading for a stressful, frightening time in your life as you try to get by day-to-day. However, if you've started putting funds aside, albeit for your retirement, you're provided with finances that will help you to get through this difficult time, without getting into debt or having to borrow money from family or friends.
There's never a good time to start saving, so start putting aside as much as you can a month (even small amounts that you don't even notice) and you'll be surprised at just how much you accumulate over the years.
Not Setting Enough Goals
Another downfall for many people is not putting goals in place that help them to achieve their financial dreams. Everyone will have different goals but outlining these and starting to drive yourself towards these will help you to create a better financial position for you and your family. However, generic goals, such as getting together a retirement fund, saving more money and stopping spending as much, aren't going to work; instead, you need to be specific.
Look at what you want to achieve, i.e. in the next 12 months, I want to have saved $1,000. Then, put a plan in place that will enable you to achieve this goal, i.e. putting aside $80 a month to do this, or, putting aside $100 a month from January to October, leaving November and December free for the expensive Christmas period.
If you don't put financial goals in place, you're not going to have a direct plan that enables you to achieve your long-term goals, e.g. retiring at 60. Allocate your investments and calculate how much money you're going to need to save in order to achieve these ambitions.
Gabriel Richardson works as a personal finance consultant who often writes about money matters for personal finance blogs.