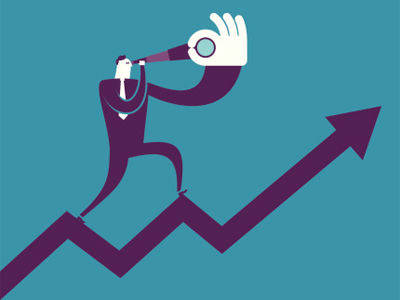 One of the certainties of life is that no matter how well you plan, there will inevitably be some unexpected occurrences that place you in a financial bind, in which you are forced to come up with money that you currently don't have. It can be something as simple as having to replace your child's coat or shoes, or maybe the car broke down unexpectedly, and you have to pay for the repairs, but regardless of the reason, you are now in a position in which you must come up with extra cash.
Fortunately, there are a number highly effective and legitimate methods for raising cash in a relatively short period of time.
Following are several of the most efficacious methods for producing an extra $50 to $400 to cover unexpected expenses that require immediate attention.
Sell Old Cell Phones
It is highly likely that there are at least three or four old cell phones sitting around your house collecting dust. In fact, a newly released study revealed that over half of consumers have at least one old cell phone in their home that is not currently active. According to this survey, the aggregate worth of these phones is approximately $47 billion, which averages out to $160 per household. There are a number of ways that you can liquidate your old cell phones, such as selling them on online sites like Gazelle and uSell. You can also offer them for direct sale on ad sites like Craig's list. However, the strongest guarantee for immediate cash is to use an ecoATM, which is a type of collection station for old technology.
House Sitting
Often, when individuals are leaving town for an extended period of time, they will look for someone to live in their home in order to keep an eye on things. Statistics reveal that an empty home is more likely to be burglarized, so having someone stay in the home while on vacation is worth the investment for many homeowners. You can search online want-ads to identify potential clients in your area. This can even prove to be an ongoing stream of income.
Work a Day Labor Job
Conducting a Google search for "work today for pay today" will produce a wealth of results for opportunities to work doing a number of tasks on jobs that will pay the same day that the work is performed. Temp services, such as Labor Ready, Labor Works and Labor Finders offer to place people in jobs that pay for all work completed at the end of the day.
Rent Out that Extra Room
There has been a sharp increase in the number of people who are renting out their homes and rooms for extra cash. With sites like Airbnb, homeowners are able to rent out rooms, or the entire home on a daily or weekly basis. If you have extra space in your home that is reasonably desirable, you can list on these types of sites. It is important to understand that the money in this instance is not necessarily guaranteed immediately; it is dependent upon someone seeing the ad and responding to it.
Become a Ride Share or Delivery Driver
Being a ride share or delivery driver is something that you can do on the weekends or in the evenings in order to earn extra cash using your own personal vehicle. Companies like Lyft and Uber have become very popular alternatives to traditional taxis, and there always seems to be an abundance of work. Companies, such as Orderup and Postmates that hire drivers to deliver their takeout orders.
Babysitting
While babysitting is not for everyone, it can be a source of consistent income for the person who is responsible and good with children. In some instances, parents will want you to sit their children at their home to ensure that their children remain in a familiar and comfortable environment, while other parents will want to drop their children off to you. You can choose what works best for you.
Depending on your passions and skill set, a number of opportunities exist to make extra cash on the spot. To learn more about how to gain access to an immediate cash resource, click here!
Richard Lucas is a student who plans on becoming a teacher in the not too distant future. He enjoys writing articles in his spare time when he's not studying, using life experiences for his topics.