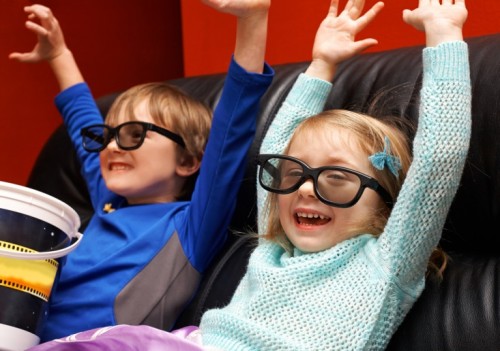 The cost of childcare services has been going up in recent years. Many families today struggle with balancing financial matters and taking care of their young members. Various estimates have shown that the cost of healthcare for young ones has been increasing – putting stress on the finances. Coupled with other important issues, childcare has ultimately forced many parents to reassess their careers. 
Childcare should not be the reason for families to halt their financial goals though. "With a proper plan, achieving affordable childcare is possible," says Stephen Odzer M.D. – a renowned childcare expert. Here are some tips to families planning for childcare finances.
The Cost of Childcare
According to CLT Marketing statistics, taking care of a child can cost around $9000. This figure is not conclusive though since there are many stages during the child's development when the amount can go lower or higher. Infants particularly have greater needs and the costs of accessing infant care services can be higher. The cost of living also varies in the different states and so does the healthcare expenses. 
Regardless of residence, childcare costs that approach double digits are often unattainable for many families. Specialists advise families to analyze the costs of their infants and budget accordingly.
How to Reduce the Cost of Childcare
When it comes to reducing the cost of childcare, several areas can be analyzed. Stephen Odzer M.D. has worked with families looking to tap into the various benefits that the government offers to parents. In his assessment, he reckons that families can leverage the benefits offered by the state, federal government and employers. 
Some of the employee benefits and subsidy programs in place can go a long way to reduce the financial stress associated with childcare. Some sources of cost reduction that parents can explore include:
a. Personal networks. To start with, families and friends can be a great source of information and resources for families looking to save money. Some of the childcare expenses can be reduced when friends who have children team up to acquire services from the same nanny or childcare professionals.
b. Subsidy programs. Second, subsidy programs by the state and local governments can also be a crucial source of reprieve. There are many programs established to help in child welfare and development. Parents can access these programs by reaching out to local agencies that have different plans in place.
c. Government credits. Tax credits are also offered by the federal and local governments. Various programs are available for eligible adults and children. The tax credits offered to dependants and their families are great for reducing the burden of childcare expenses.
d. Employee benefits. Finally, all working parents should check the benefits offered by their employers. Experts advise parents to be proactive when it comes to getting employee benefits. Many times, parents fail to seize the opportunities provided by their employers because they don't have the information about benefits. It is thus important for families looking to cut childcare costs to tap into employee benefits.