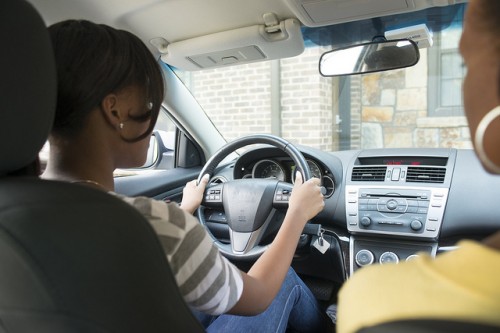 Nearly every individual will need to purchase auto insurance at one point in life. From the first instance you acquire that policy to the time you'll no longer need to drive, it's a constant quest to save money through the insurance premium. When it comes to insurance, the amount a person pays may fluctuate from time to time, or circumstances may change forcing one to switch insurance firms. So how do you go about selecting the right auto insurance providers? Here's what to consider.
Competitive Pricing
When it comes to purchasing auto insurance, you need to differentiate between cheap prices and competitive pricing. If the insurance firm offers prices that are lower than the market rate, that often implies that your coverage will be lower as opposed to other companies. Insurance firms that offer competitive prices for their products may not be the cheapest ones, but these companies usually offer the best products, ensuring value for money. Although it's always good to save with a policy that is less costly, you need to be careful with insurance companies offering ultra-low premiums. In most cases, their coverage does not stack up. If you are looking save money, you can always save more with belairdirect car insurance.
Financial Stability
One of the essential aspects to consider about insurance companies is their financial stability. Cheap insurance providers are just as dependable as their financial resources. An excellent insurance company will have a vast amount of financial resources they can use to pay claims, especially when there's a calamity and they're facing numerous claims at the same time. Most insurance companies will have ratings that indicate their financial resources published on their websites. Firms with a high rating such as A and A+ are certainly the best.
Customer Service
Without a doubt, an excellent customer service is one of the essential features of a good car insurance company. The company you intend to work with should be available throughout to assist you. For instance, if you are in an accident, will the company arrange to transport you to a health facility or will they assist you in getting a rental car? Beware of companies that provide their services only through emails or online chat. A good company should be able to offer personalized services to your utmost satisfaction. If you have an emergency and require assistance, you should be in a position to call their customer service agents and report the incident so they can guide you on what steps you need to take.
There is a myriad of insurance companies out there that can offer coverage for your automobile. It is important to find a firm that meets your needs in the best way possible. This process will involve a thorough research and an evaluation of their services, products, and rates. You can begin the process of comparing these companies by contacting any local insurance agents, especially independent agents that represent different firms within your area. Moreover, you can compare different companies by utilizing the online comparison sites or by directly visiting their company websites.