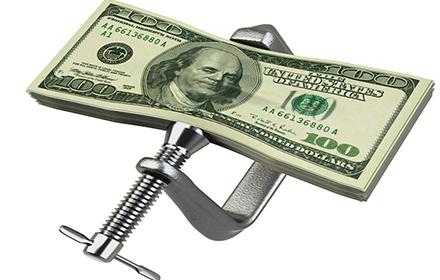 Let's admit it is much easier to spend money than make it. In this material world, it is crucial to have the ability to discern what is worth spending on and what is not. This forms the basic guiding factor of managing personal finances. The rising level of consumer debts and declining saving rates shows the need to address the various mistakes that people make when it comes to managing personal finances.
Frivolous spending
You lose money one dollar at a time. From buying a cup of coffee just cause to buying a new expensive handbag because the sale price was too hard to resist, frivolous spending is all around you. If you take the time to calculate the amount of money you spend on things that were not really necessary, you will find that you have lost about $25 a week just from excessive spending. This is money that you could have saved or invested into something much more worthwhile.
Making constant payments
Magazine subscriptions, mobile apps and cable television are just some of the unnecessary payments that people make every month yet rarely use these services. When was the last time you sat down and read a magazine back to back?  You pay for many items but you never own anything tangible. You can fatten your savings farther by clearing up the fluff in your monthly payments.
Living on loans
Living from one loan to another is a surefire way of ending up in crippling debt and you should avoid this as much as possible. You are spending double what you can afford through interest rates and repayment charges. With time, these extra charges will catch up with you and you will not be able to pay off the loans. You need to avoid loans as much as possible unless you have surefire payment strategy.
Buying a new car
Not everyone who buys a new car can afford to pay it off in cash. If you cannot pay for the car in cash, it means you cannot afford it. Affording the monthly payments is not the same as affording the car. When you borrow money to buy the car, you will end up paying interest rates on something of depreciating value. This creates a much greater rift between what the car is worth and what you pay for it, which is not a good personal investment. http://www.leasequit.com/
Too much house
A bigger house means more rooms to furnish, more rooms to heat/cool and more utilities needed. When buying a house, it is important to determine your space needs and find a suitable home to match these needs.
Living from paycheck to paycheck
Overspending leads to too much month at the end of the money. There is no room for saving or investing since every single cent is spent in between paychecks. Making savings a priority is a great way to free up more income. You can even get more money to enjoy the pleasures of life such as vacations and destination holidays.