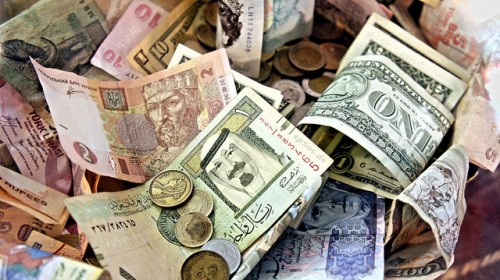 If you are wondering about how to get free credit score reporting across the globe, you're in luck. Customers in Canada, the United States, United Kingdom, and Australia can access unique resources for discovering their credit score. Let's compare each of these countries in terms of how individual credit scores are calculated:
Canada
In Canada, some 21 million people have credit reports. Each listed account is associated with a letter/number combination. If the letter R is represented, this means it is a revolving debt account. If the letter I is listed, this refers to an instalment account. A numerical rating scale from 0 through 9 is affixed to the letter. 0 indicates an account that is too new to give a rating to, and 9 indicates either an account in bankruptcy, collection or bad debt.
Canadian credit scores range from 300 through 900, and the higher the score, the better the credit. In Canada, there are 2 national credit bureaus, including TransUnion Canada and Equifax Canada. Users will be required to submit 2 unique identification documents including personal information. Credit reports are available for free from these credit bureaus, or they can be purchased. Credit scores also come at a premium.
Most people are blithely unaware of their all-important credit score. This lack of knowledge prevents customers from improving their credit scores, thereby hindering their prospects at automobile loans, personal loans, business loans, credit cards and home mortgages. Borrowell is a free credit score checker  which offers free credit score checks with Equifax Canada. In addition, the company offers a wide range of credit card debt and consolidation loans.
United States
In the US, credit scores are calculated using the FICO scoring system. Known as the Fair Isaacs Corporation, FICO is used by credit ratings agencies across the United States. The other system used in the US is VantageScore 3.0. Both FICO and VantageScore 3.0 rate an individual's credit score within the following range: 300 – 850. The ratings system categorizes borrowers with bad credit (less than 600), poor credit (600 – 649), fair credit (650 – 699), good credit (700 – 749), and excellent credit (750+). A free copy of your credit report is available from each of the big 3 credit bureaus in the US – Equifax, TransUnion and Experian. However, only 1 free credit report is permitted per year.
United Kingdom
In the United Kingdom, credit scores are equally important, and are used in applications for credit cards, mortgages, automobile loans, and other lines of credit (business and personal loans) etc. There are 3 UK credit reference agencies, including: CallCredit, Experian and Equifax. When credit applications are made, these credit reference agencies will construct a picture of the borrower that goes back 6 years. UK citizens and residents can find information on their credit score from online applications at Callcredit, Equifax or Experian. Most the time, this will incur a fee.
Australia
In Australia, credit scores have a much wider range than they do in the UK or the US. For starters, a score below 509 is considered below average, average ranges between 510 and 621, a good school ranges from 622 and 725, a very good score ranges from 726 through 832, and an excellent score is typically in the region of 833 and 1,200. In Australia, lenders are paying more attention to customers' on-time payments ability. The Australian government makes it relatively easy to access your credit report through any of the three credit reporting bodies: Veda, D&B and Experian. Certain personal information will be required such as your full name, address, DOB, previous address, and your driver's licence number.
Easier Ways to Access Credit Scores at Any Time
Since many folks are limited in their ability to access their credit scores from the respective credit bureaus, Borrowell offers this service to clients. In addition, the company offers fixed-rate loans, which lock in a specific repayment rate for borrowers, irrespective of what the central bank of Canada, Australia, the United States or the United Kingdom does. It is important to regularly check your credit score – a soft check – and this is a value-added service that this company also performs on behalf of its Canadian clientele. It updates credit scores monthly as a complimentary service.