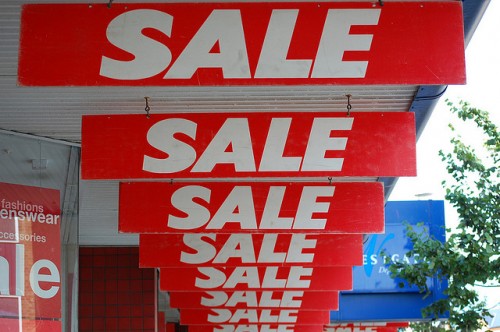 If you are looking at the buoyant market of today and thinking that now may be a good time to sell your business, then you would be right. Now is an extremely good time to sell with more and more people looking for new opportunities to run their own company and work for themselves.
If you have decided to sell your company then there are a few steps you should take in order to make the process efficient and smooth. Any sale should be well thought out in order to ensure that your business doesn't lose any clients or staff during the transition. It is always a good idea to seek professional advice from a company such as Company Valuation Services when considering selling your business but here are 3 basic steps to start with which you should follow in order to ensure the successful sale of your business.
Explore your options
Taking your time to look at the market and what selling options you have can help you to find the right buyer, sell for the best price and also give you an idea of options you may not have thought of before, such as selling to a group of investors or perhaps simply selling a majority share in your business so that you can take a step back from running your company but not leave it altogether. Don't rush into anything; you have taken years to grow your business and you should take the time to explore all avenues before selling your company.
Get your business sale ready
Getting your business ready for sale can make the whole process run quicker and more efficiently. It can also make your business more attractive to prospective buyers and even increase the value of your company as it is ready to be taken over and appears a nice little package ready to go. The absence of loose ends will make buyers much more interested. With that in mind you should tie up any outstanding debts, law suits and chase up any missing payments you are owed. Get in writing any big deals you are in the process of landing and secure the positions of your key employees. This should make the transition from one owner to the next much easier for all those involed and also assure all clients, business partners and employees that while you may be selling, the company isn't going anywhere.
Execute exit strategy
You should have created an exit and transition strategy while preparing your business for sale and executing it cleanly will help the sale of your business go nice and smoothly. This strategy should include the date when you relinquish control of your company and you must stick to it; don't be convinced to hang around the office tying up loose ends as this makes the transition sloppy and will confuse employees as to who their boss is. Hand over all business to the new owners and enjoy your next adventure.
One of the most difficult parts of selling any business is finding out how to value your business. Too high and you won't attract any buyers; too low and you are doing yourself a disservice. The valuation calculator from Company Valuation Services is designed to give you an honest valuation of your business which is perfect for the market you are selling in. Company Valuation Services are also the best people to speak to for professional and reliable advice when it comes to selling your business and finding out how much your business is worth. Get in touch with them today to start the journey to selling your business.