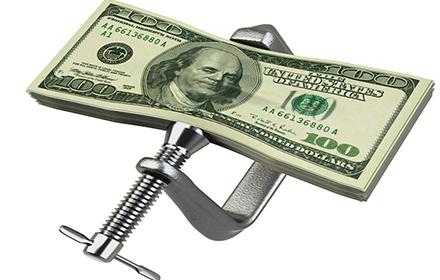 So-called ways to save money are in no short supply. For this post, we decided to narrow the list down to buying habits and their relationship with long-term savings. Being a careful, practical, and proactive consumer will help to reduce unnecessary spending in the long run, as the following examples show:
Car buying
The kind of car you buy will greatly determine how much you wind up spending on auto repairs, fuel, insurance, and maintenance. To generate long-lasting savings, it's important to pick a vehicle which is fuel efficient, non-sporty, and has a reputation for quality at a fair price. Toyota brand automobiles are repeatedly cited as the most dependable on the road, with Honda not far behind. If your budget allows for it, Volvo vehicles are also associated with long-term reliability.
Energy shopping
Few people are aware there are regions where the power companies are not reduced to a single choice. For example, Texas residents can click here to discover how they can shop around for the best energy plan. It's thanks to deregulated markets and the Lone Star State isn't the only place where this is the situation. The energy markets in Illinois, Pennsylvania, New Jersey, and even Alberta, Canada are all deregulated, enabling homeowners to pick a rate which fits them and their budgets. Over months and years, the savings from switching will be significant if not downright lucrative.
Routine maintenance
As the old saying goes: an ounce of prevention is worth a pound of cure. Converted to economic terms, this piece of advice highlights the importance of maintaining automobiles and property. Clogged gutters lead to cracked foundations which lead to major repairs. If proactive inspections and routine maintenance are performed, the less likely you'll need to dip into your savings account for a repair or replacement. This adds up to thousands of dollars saved over the course of owning a car or house.
Quick repairs and replacements
No amount of maintenance will keep something functioning fine forever. Inevitably something will break to the point where repairs or replacement is required. Kicking the can down the road for scheduling a car or home related fix can have devastating financial implications later on. The $9000 estimate for a new roof can easily turn into a $25,000 project when water damage takes hold. The bottom line is that quick repairs and replacements will save lots of money in the long run.
Healthy foods
Medical science research is finding more and more evidence suggesting what we eat directly impacts our chances of maintaining good health as we age. Men and women prone to diets high in salt, fat, and sugar but low in fiber, nutritional value, and complex carbohydrates are more likely to develop diabetes and heart disease later in life. The same goes for cancer and stroke risk. If you live in the US or another country where healthcare is not universal, these medical maladies mean having to spend out of pocket, even with insurance. It may seem like it costs more to opt for fresh produce instead of boxed and preservative-laden foods, but in the long run, the opposite is true.
Significant savings is a long game goal; what decisions can consumers make to reduce spending over months, years, and decades? By focusing on these crucial decisions at the point of purchase, folks stand to save thousands in the future.